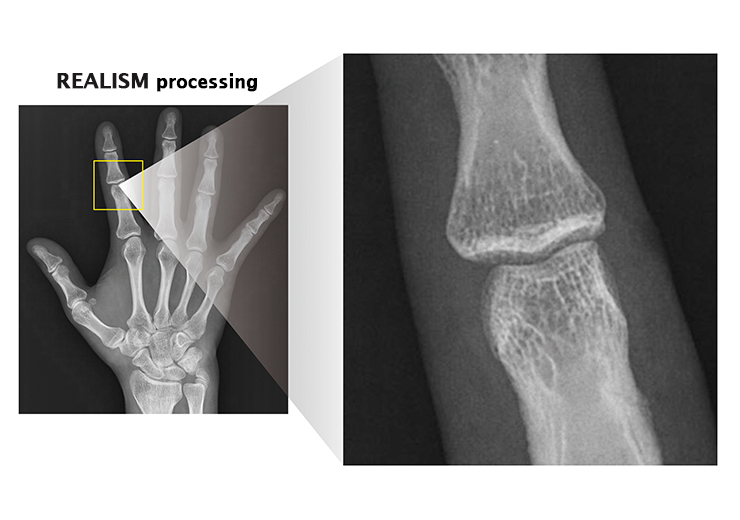 REALISM

New Image Processing Engine
Depict the whole image more clearly while also maintaining the contrast
Sharpness enhancing technology optimizes the high definition pixel size 100μm of AeroDR 3 series
Control the granularity deterioration with updated HE/HF processing
High sharpness technology which maximizes panel resolution
In order to maximize the image quality of the AeroDR3, the CS-7 console is powered by the newly developed image-processing engine "REALISM". With improved frequency emphasis and optimized 100 µm imaging, its image processing technology allows printing the entire image while maintaining contrast, and produces clear stereoscopic images.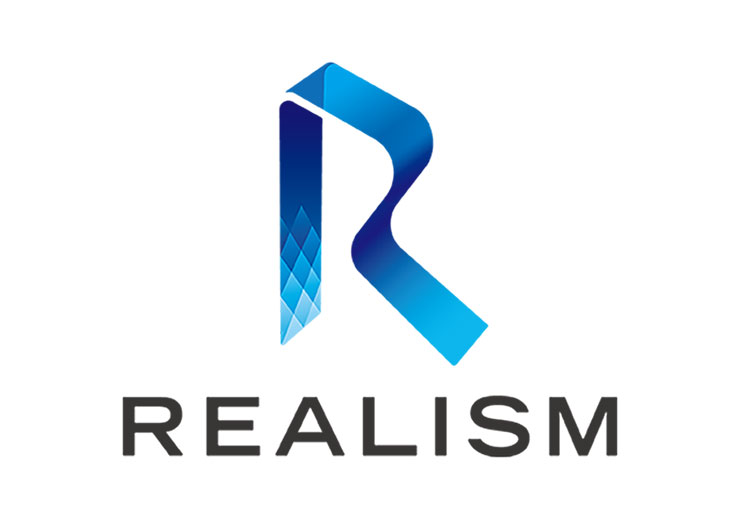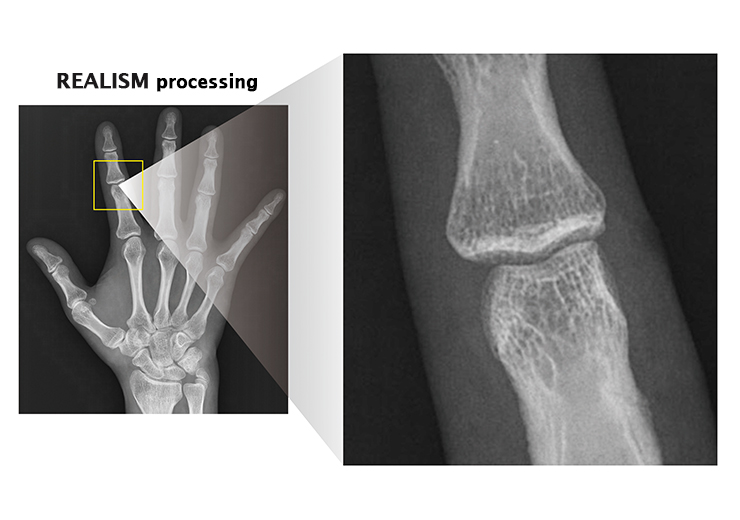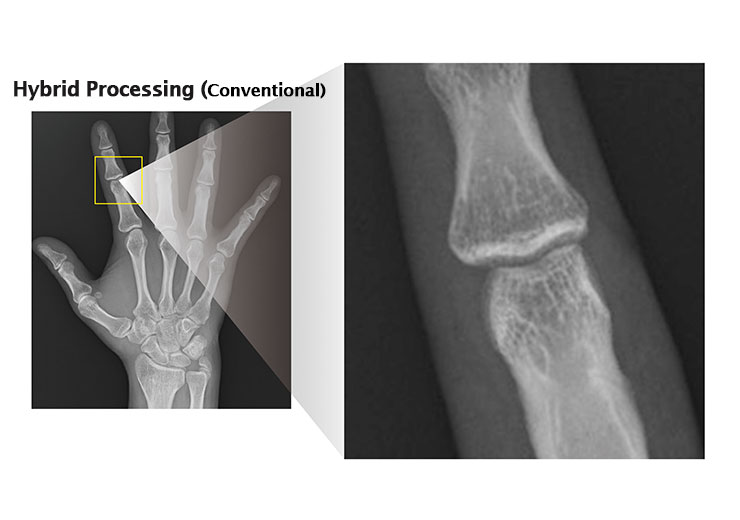 Compatibility of extracting the entire image and maintaining contrast
With improved dynamic range compression processing and novel comfort curves, we provide stereoacuous images by separating and expressing each structure from the low-dose to the high-dose range.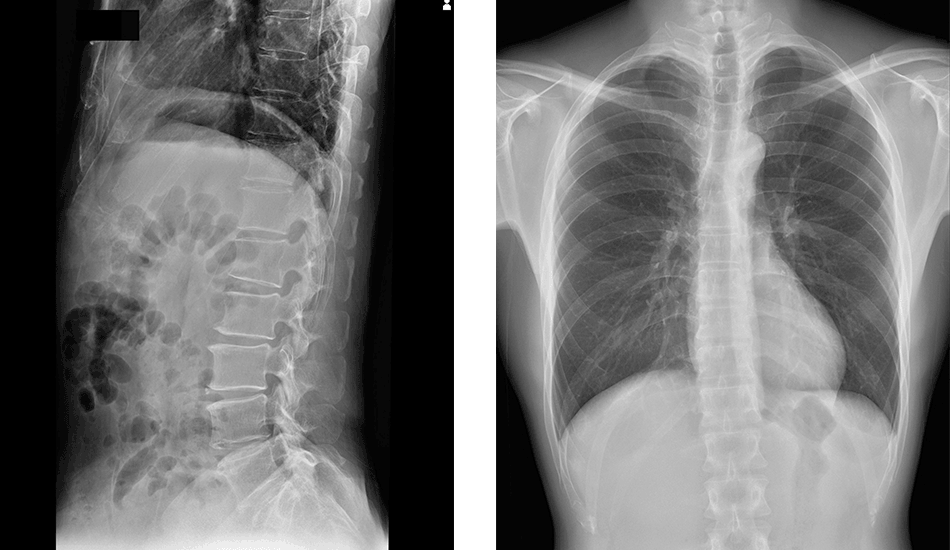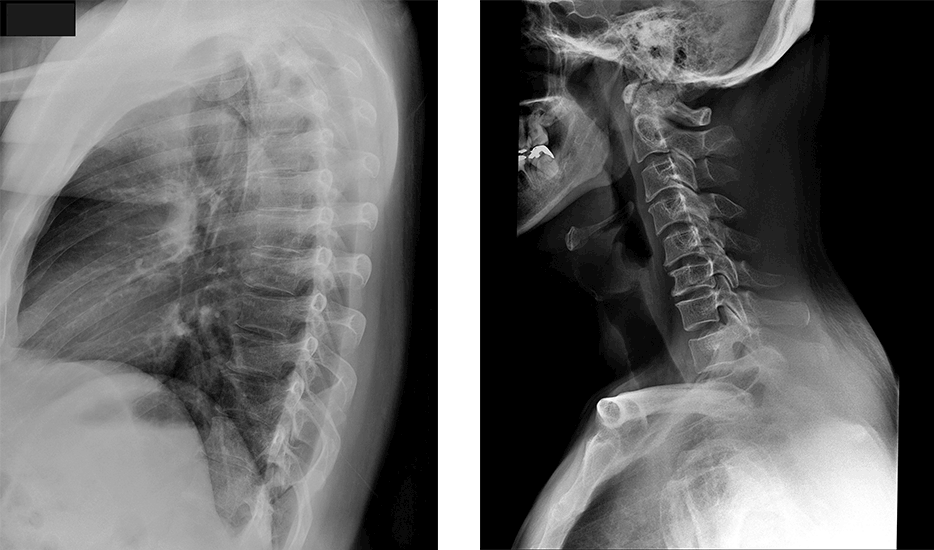 Achieve individual optimization "Realism tune"
REALISM tune, a technique that automatically optimizes the processing strength of dynamic range compression by analyzing the histogram inside the subject. All areas of interest are visible regardless of the subject thickness, reducing the workload of adjustment after shooting.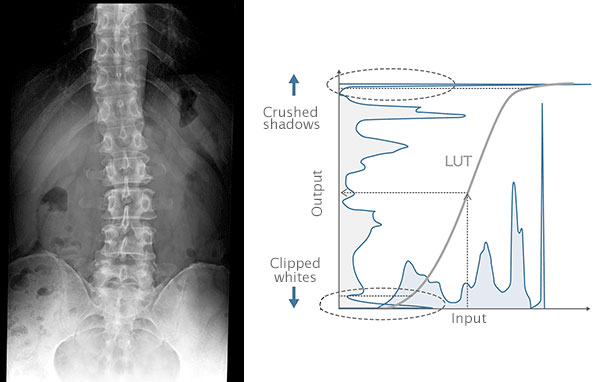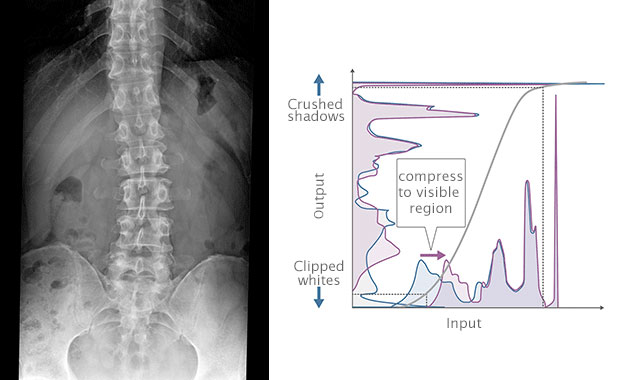 *This site is intended for healthcare workers.