Our Technologies
Since our founding, Konica Minolta has cultivated various production technologies while manufacturing units from advanced optical design technologies and components. In recent years, the company has evolved and applied its technologies upstream in the value chain to manufacture a wide variety of products.
Coming soon

Droplet glass mold technology
Unique technology that creates lens shapes directly from molten glass droplets, providing shapes and quality not possible with ordinary glass molds

Various thin membrane technologies
Technology for depositing thin films of several nm to several μm on the surfaces of optical components to provide anti-reflection, bandpass, improved durability, etc.

Hybrid lens manufacturing technology
Technology for producing lenses with a high degree of geometric freedom with excellent environmental resistance and thermal stability by molding resin layers on glass lenses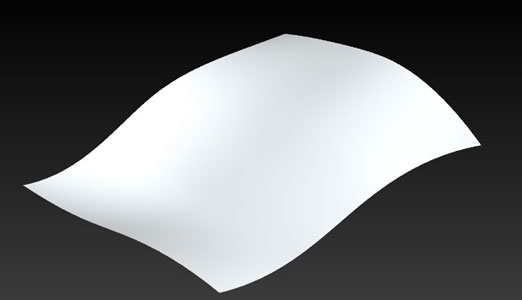 Free-form surface manufacturing technology
Technology for forming non-axial target shapes that cannot be expressed by simple mathematical formulas, contributing to a reduction in the number of parts, downsizing of products, and improvement of optical performance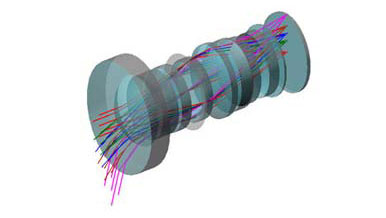 Special optical design and evaluation technology
In addition to conventional lens optical design, complex design using polarization, diffraction, and free-form surfaces is also available. High-precision simulations prevent defects before they occur.
Core Technology
We fulfill true needs of customers with advanced technologies combining design, manufacturing, and evaluation. Our motto is "To provide the Best Products at the Best Timing", and all of our divisions work closely together sharing information and focusin
Material evaluations
Ceaselessly seeking for the most advanced materials and most effective application, we apply strict evaluation and selection processes.
Resins for optical elements
Glass materials for polishing
Special optical materials
Metals for mechanical components
Surface treatment materials
Glass materials for molding
Resins for mechanical components
Molding materials
Adhesives
Design
We strive to create the best products, based on the latest research results and years of experience.
Lens design
Aspherical lenses for optical disk drives / Compact camera lenses / Camcorder zoom lenses Digital camera lenses / Closed circuit TV lenses / Lenses for office equipments Lenses for projector systems / Lenses for industrial devices Near field optical ele
Optical system design
Optical finder systems / Auto-focus optical systems / Laser beam printer systems Optical systems for optical disk systems / LCD backlight systems
Plastic lens shape design
Mechanical design
Camera lenses / Camcorder zoom lenses
Optical pickups for optical disk drives
Magnetic circuit design
Electrical circuit design
Control circuit design
ASIC design
Software/hardware design
Manufacturing
We create innovative products using the world's most advanced technologies.
Aspherical surface machining for plastic molding
Aspherical surface machining for glass molding
Glass polishing
Glass lens molding
Sputtering
Lens mold machining
Flat optical element machining for mold
Plastic lens molding
Vacuum evaporation
Ion plating
Measurement and evaluation
We develop and incorporate our own advanced measurement and evaluation technologies to achieve maximum performance and quality.
Measurement and evaluation of optical parameters
Measurement and evaluation of aspherical surfaces
Evaluation of optical performance
Modulation Transfer Function (MTF) evaluations
Birefringence evaluations
System evaluations
Production engineering
We strive for unwavering quality and high productivity to meet market demands.
Automation and energy saving systems for molding processes
Automation and energy saving systems for assembly processes
Automated inspection systems
Logistics systems
Process management systems