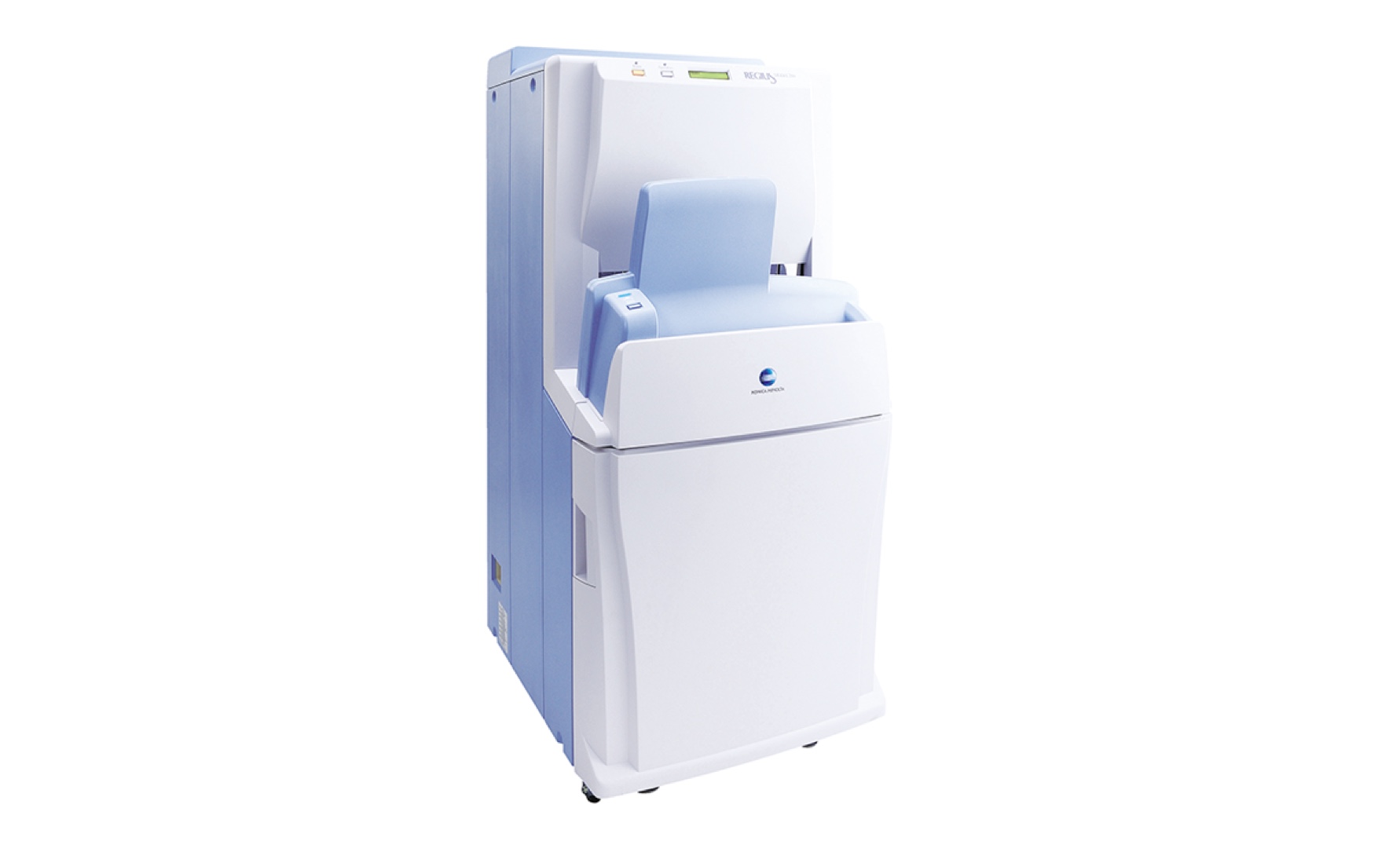 REGIUS MODEL 210
Multi-slot CR with a compact body and high-speed processing.
With the freedom to place the reader and console in separate locations, it is possible to build a CR system to handle the volume of images needed at the hospital.
High-definition mammography reading is also supported.
Compact & Powerful, High speed 94 plates/h
Resource Sharing concept
High resolution 43.75 μm for Mammography
Touchless cassette reading
Easy maintenance
Compact & Powerful, Resource Sharing concept
Although the size of its compact body is 58 cm x 58 cm and the footprint is 0.33 m2, it has the same powerful processing capacity as a large machine, with up to 94 plates/hour (14"×17" size) and a cassette feeding/loading time of 40 seconds (14"×17" size).
Based on the "Resource Sharing concept," by combining the required number of CR readers and consoles and arranging them along the workflow line, it is possible to build a flexible CR system for the volume and types of images needed by the hospital.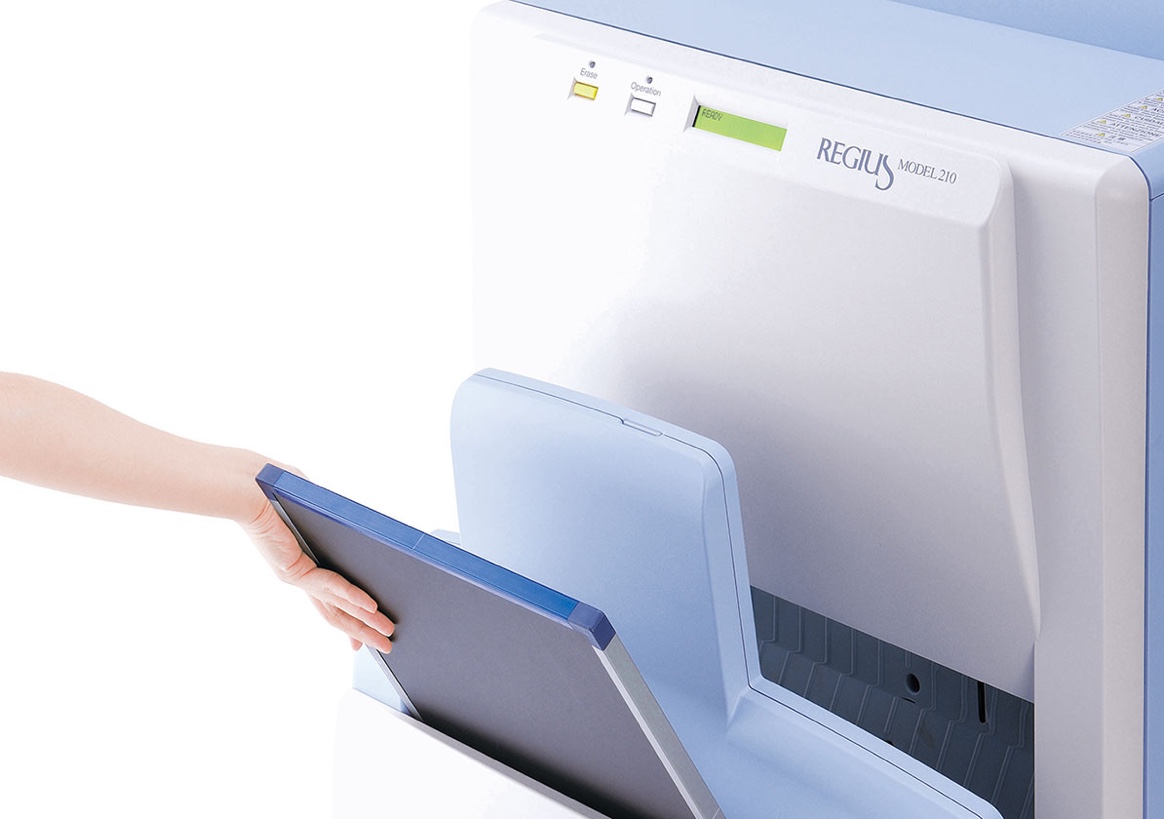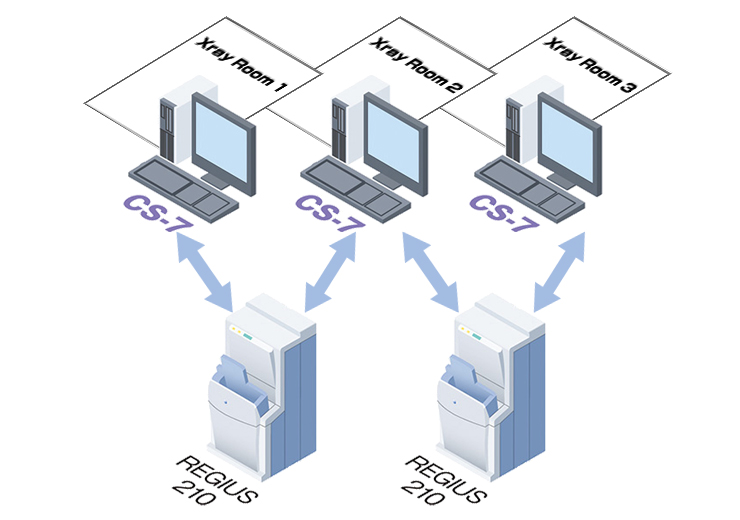 High resolution 43.75 μm for Mammography
In mammography, the smallest reading pixel size of 43.75 μm in its class is supported. By providing high-definition mammography images in combination with dedicated mammography plates, it contributes to women's health.
Touchless cassette reading, Easy maintenance
A non-contact plate feeding/reading mechanism is adopted to prevent deterioration of the plate surface due to feeding. Also, since the reader itself is as easy to maintain as a copier, you can handle cassette jams immediately, even if they occur while reading the cassette, to minimize downtime.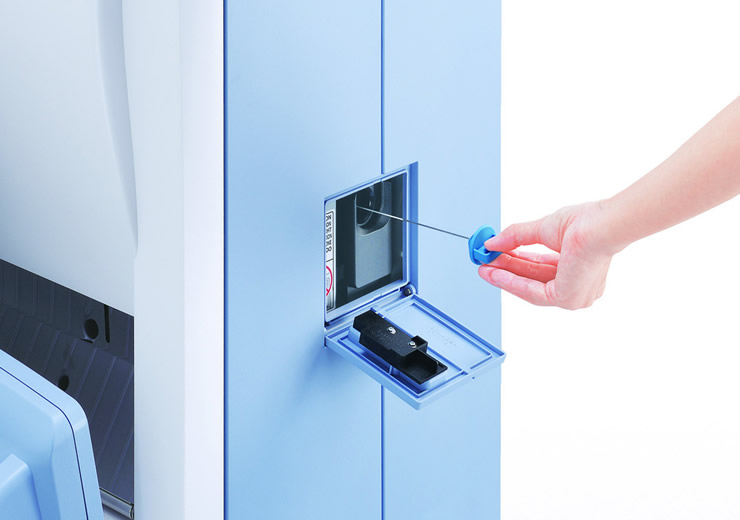 Brochure Download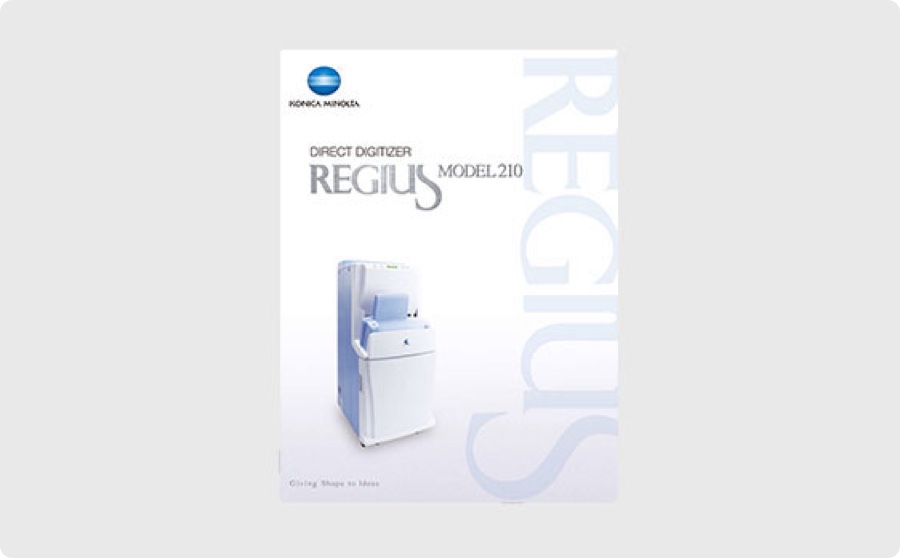 REGIUS MODEL 210
Computed Radiography Lineup
*This site is intended for healthcare workers.