Long-Term Vision statement
Value Creation Story
Global trends such as demographic changes, the advance of the digital revolution, increasing global multipolarization, and the occurrence of climate change and global warming all point to a world that is undergoing dramatic change. To do business from a long-term perspective while flexibly responding to these changes, Konica Minolta has formulated a long-term management vision that extends to 2030.
Our social raison d'être is to pursue building a rewarding society centered around people's lives and also realize a sustainable society, doing both to a high degree by satisfying our customers' needs to "see", as they change along with the times with our original imaging technologies. Imaging to the People is our statement encapsulating this idea and is laid out in the management vision. To make this a reality, we will work to achieve our five materiality and improve corporate value for the long term.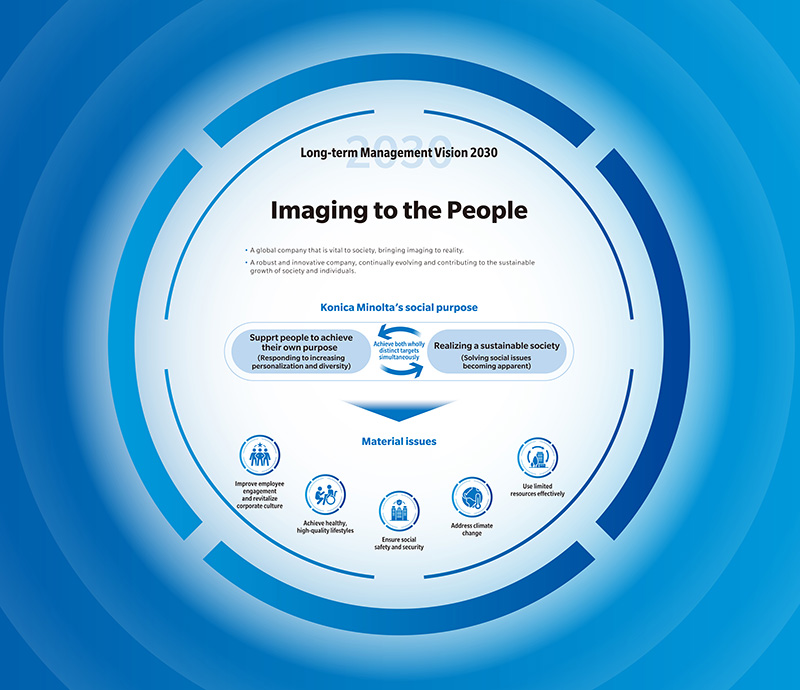 Value Creation Process
Leveraging intangible resources such as customer engagement, technologies, and human capital, Konica Minolta is advancing a digital transformation (DX) based on its own imaging IoT platform in order to strengthen the competitiveness of its businesses. By providing solutions that satisfy our customers hopes and desires to "see", each business seeks to achieve the material issues as it works to help solve future social issues. At the same time, by enhancing our ability to generate cash flows and making reinvestments to fortify intangible assets and businesses, we will create value sustainably.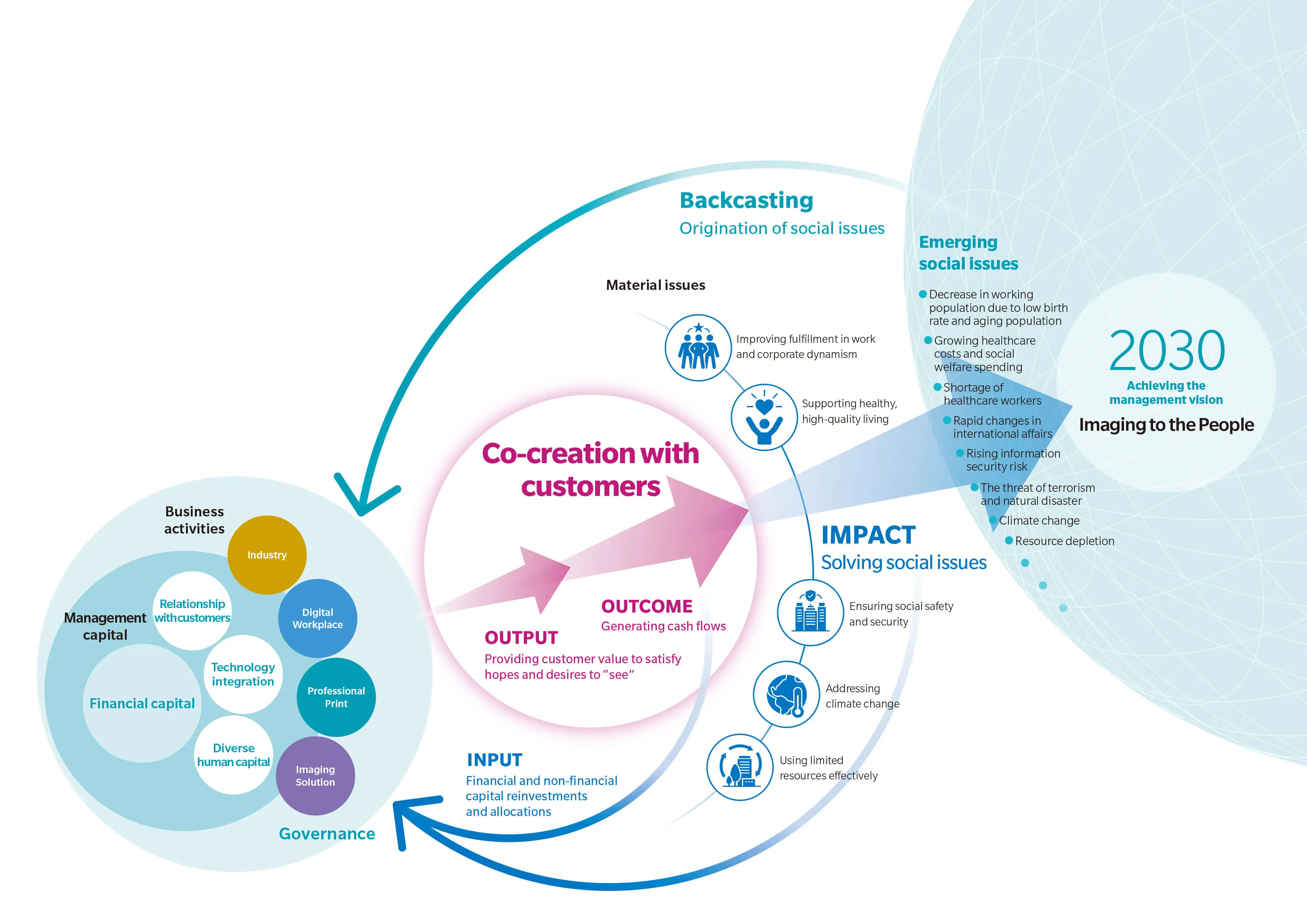 A Business Model for Creating Value
Konica Minolta is building a business model centered around imaging technologies we have developed throughout our long history and our imaging IoT platform, which combines state-of-the-art IoT and AI technologies. We leverage this platform to solve issues faced by professionals working in a wide range of industries and lines of business, and to assist them in exercising their full potential and creativity. Through these efforts, we contribute to building a rewarding society for as many people as possible, including consumers and end users. Through this "B to B to P for P" approach, we aim to achieve growth for many years to come.