Message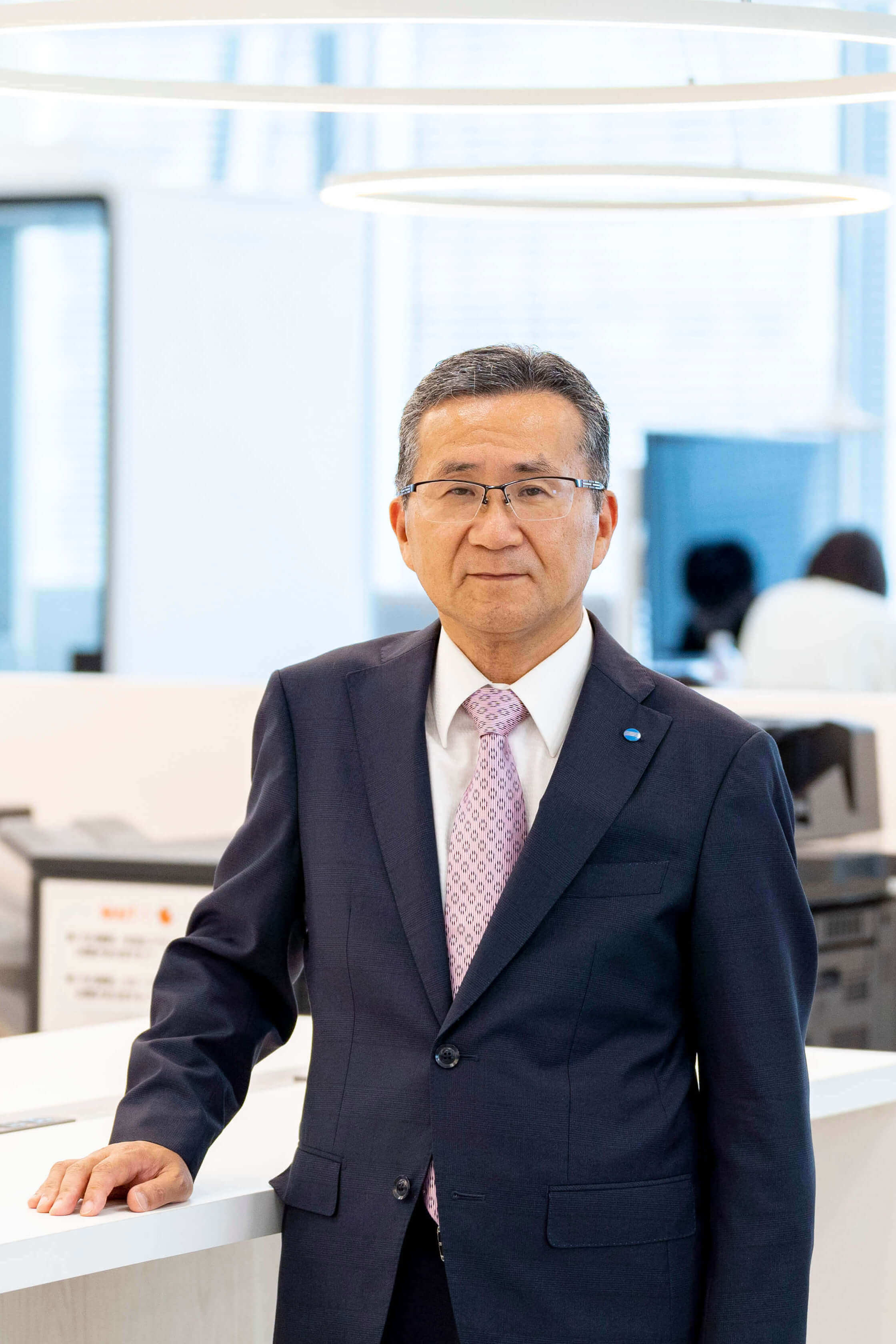 Under the philosophy of "The Creation of New Value," Konica Minolta has been creating substantial value for society by leveraging the imaging technologies the company has developed since starting business in 1873. Since the integration of Konica and Minolta in 2003, the company has continued to enhance its technical prowess and drive "genre-top strategies" that focus resources on domains primed for growth and domains with prospects for success, while transforming its business portfolio. Now, under a new management vision toward 2030, "Imaging to the People," we remain committed to delivering meaningful value to society by using our state-of-the-art imaging technologies.
Konica Minolta is in another period of change as it transforms its business portfolio: our business operations, especially our core Office Business, have been hugely affected by the change in people's values caused by the Covid-19 pandemic as well as the shortage of semiconductors. Against this backdrop, I will first focus on the short-term goal of promptly restoring the profitability of our core business to generate stable cash flows, and then tackle the medium-term goal of completing the current business portfolio transformation by FY2025 while addressing the five material issues for value creation toward 2030.
We aim to complete this transformation by 2025 by addressing two main objectives. One is to accelerate the shift to the Digital Workplace Business by leveraging the customer base of our Office Business, and the other is to expand growth in the measurement, inspection and diagnosis fields centering on our strengths in imaging IoT. When the business portfolio transformation is completed, Konica Minolta will become a highly profitable, powerful company. I will strengthen the company's ability to act so that we can tackle both these short-term and medium-term goals at the same time.
We have always placed "sustainability" at the core of our management vision. We believe that contributing to the realization of a sustainable society, or a society where everyone can live with a sense of purpose, is the only way to achieve the sustainable growth of the company. In other words, working for the sustainability of society can directly improve the sustainability of our own company.
Upon taking office as President & CEO in April 2022 amid the prevailing uncertainties in the world, I will look ahead to society in 2030 and beyond to ensure the continued growth and evolution of Konica Minolta into a company clearly committed to solving social issues, thereby meeting the expectations of our stakeholders.
April 1, 2022
Toshimitsu Taiko
President & CEO
Konica Minolta, Inc.