Lighting Paper
~New "Light" value from flexible OLED~
"Lighting Paper", it is a new printing solution which give customers surprise and exitement by using paper-thin, light, and flexible OLED lighting panels for printed matter.
Konica Minolta present this "Lighting paper" as a new "Light" value derived from the light technology developed in the Konica Minolta imaging segmentas.
We contribute to improve branding and product appeal of companies by increase the added value of printed materials such as product packages, promotional cards, and greeting cards.
In this area, Konica Minolta will be able to demonstrate synergies with the high value-added printing business through digital decorative printing such as foil stamping and varnish coating, so we will focus on "Lighting Paper" and aim for the top of the genre.
Example of Lighting Paper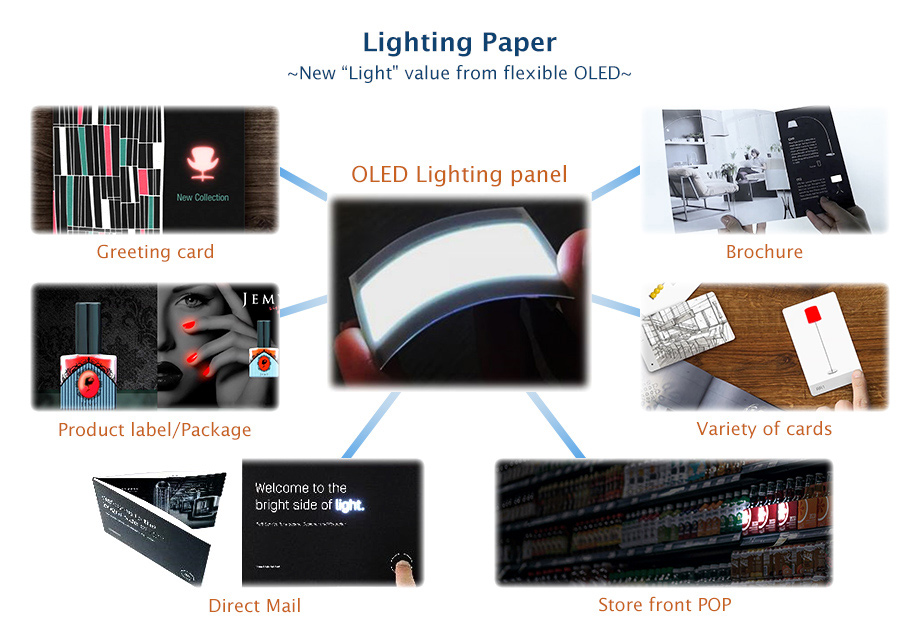 Business Overview
| | |
| --- | --- |
| Company name | KONICA MINOLTA, INC. |
| Sales office location | No.1 Sakura-machi, Hino-shi, Tokyo 191-8511, Japan |
| Production site | 1221 Sunada, Gokurakuji, Chuo-shi, Yamanashi Prefecture 409-3811, Japan |
| Products | Plastic substrate flexible OLED lighting panels (white and red) |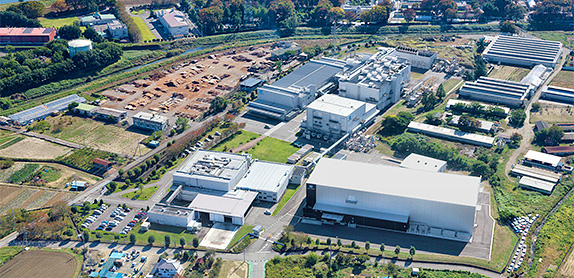 Konica Minolta Constructs Plant for World's First Mass Production of Plastic Substrate Flexible OLED Lighting Panels
For more details, please feel free to contact Konica Minolta by clicking "Contact Us" below.