This simple, white OLED light panel conceals wide-ranging possibilities.
The basic white type called White color panels is characterized by the balanced whiteness that it emits, like the flower of the same name. Its slim and compact size also creates new possibilities, allowing you to install it into spaces that would have been impossible with other types of lighting up until now.
Composition of Product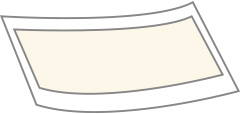 Emitting size about 15mm x 43mm
(Panel size 30mm x 50mm)
Above photo was used by this size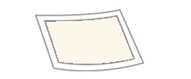 Emitting size about 15mm x 15mm
(Panel size 21.4mm x 25.9mm)
For more details, please feel free to contact Konica Minolta
by clicking "Contact Us" below.