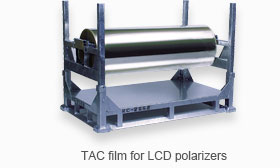 Our mainstay 40μm TAC film for LCD polarizers, VA-TAC film for increasing the viewing angle of large TVs, 60μm TAC film, and other thin-film products performed well, with sales volume exceeding that of the previous fiscal year. The unprecedented 25μm ultra-thin TAC film for the mobile market went into mass production from November 2012, further boosting our competitive strength in thin-film products.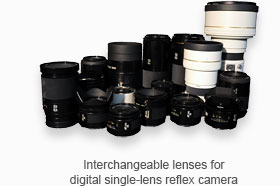 Although under the influence of worsening market conditions sales were slow for glass substrates for HDDs and pickup lenses for optical disks, the adoption of our products grew in growth domains such as projector lenses for digital cinemas and replacement lenses for digital single lens reflex cameras. Shipments of lens units for smartphones commenced from the beginning of 2012 and the sales volume of all products exceeded the previous fiscal year.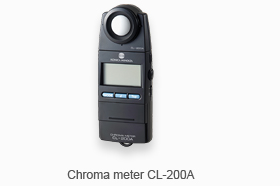 Sales volumes exceeded the previous fiscal year, having acquired large orders for light-source color measurement equipment such as the CL-200A Chroma Meter and the CA-310 Color Analyzer used in quality management of the manufacturing process for smartphone displays and LED lighting.
To enhance our competitive strengths in the light source color measurement domain, in November 2012 we acquired Instrument Systems GmbH (HO: Germany), which possess a strong share in the high-end segment of such products in particular. The company is a leader in the LED and lighting industry and has strong technical and sales capabilities in the field. This acquisition will expand our product line-up in the display measurement field, in which we already possesses the top share. It will also help to maintain the Group's firm leading position in comprehensive light source color measurement, including the rapidly expanding LED lighting and organic light emitting diodes (OLED) fields, in which strong growth is expected in the future. In addition, synergy between the next-generation lighting and materials business including OLED and this light-source measurement business is expected.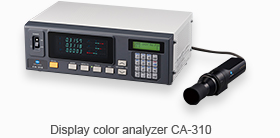 Based on these results, sales for the Industrial Business were ¥146.7 billion (YoY +8.6%) and operating income was ¥23.6 billion (YoY +55.7%). Income and revenue increased year on year through the expansion of sales volumes of all main products, with the exception of some in the optics and other fields.
In this business, we will move away from a business model with an unbalanced emphasis on supplying parts for products such as digital consumer electronics, and shift to a business that maintains stable and high profitability in domains where future growth can be expected.
Our acquisitions in the measurement instrument field are also part of this strategy and made a solid contribution to business performance this fiscal year.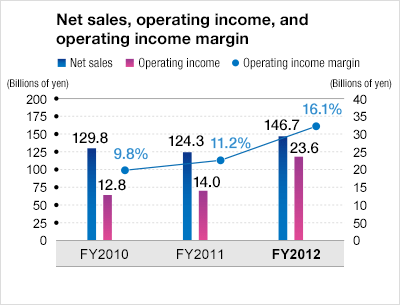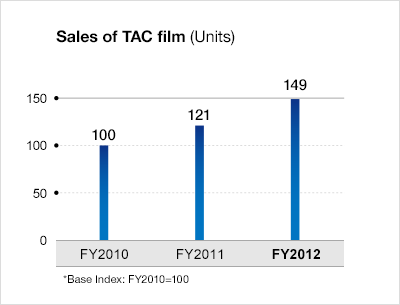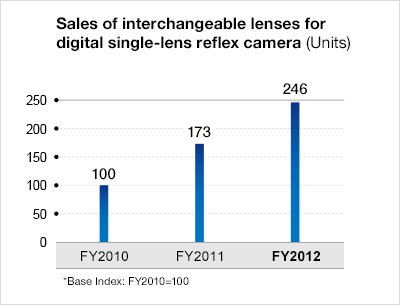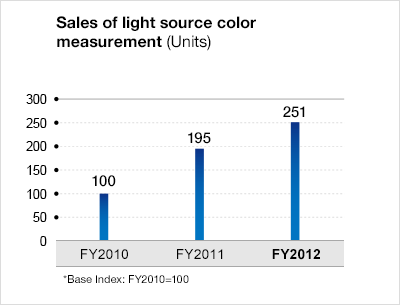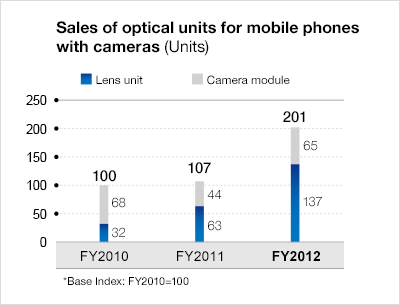 Business outlines and sales data for each segment are published in a summarized format.
Highlights of financial information are published in chronological order.