Priority measures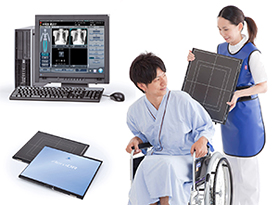 Expand our genre-top sectors through full-scale commercialization of the Digital Radiography1 (DR) line-up and expansion of small Computed Radiography2 (CR) systems in the clinical market
1.

DR (Digital Radiography): Digital X-ray diagnostic systems with high sensitivity and high resolution

2.

CR (Computed Radiography): Digital X-ray diagnostic systems for general use
Contribute to the digitalization and networking of medical imaging treatment
The digitalization of medical imaging will bring innovations to the medical imaging diagnosis market, such as efficiency improvements in the storage and management of data. The Konica Minolta Group contributes to the digitalization of medical treatment with high resolution, low-exposure DR cassette digital X-ray photography equipment with excellent portability and operability and compact, lightweight and low power consumption CR systems for clinical applications. In this way, the Group is advancing the conversion from an analogue to a digital business structure.

Priority measures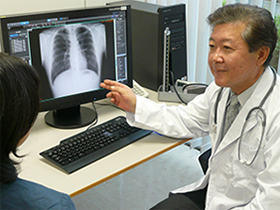 Expand new value-added services using the Internet in addition to revenues from services, especially maintenance, leveraging the customer base established in the digital equipment field
Comprehensive Infomity service combines maintenance and management support features with network features and provides services to share images and other medical examination information between multiple institutions and support coordination between large hospitals with resident medical specialists and local clinics.

Priority measures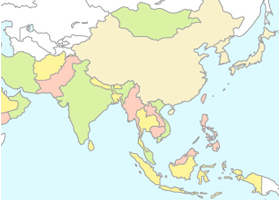 Expand sales of CR systems in the Asian market, focusing on China and India.
Focus on optimization of revenue in emerging markets, in which stable demand for the film business is expected.


The world's lightest weight, superior screen quality, low radiation emissions, high durability, environmentally friendly energy-saving design

At a Glance:
Net sales by segment▶
Business outlines and sales data for each segment are published in a summarized format.
At a Glance:
Financial Highlights▶
Highlights of financial information are published in chronological order.