Contributing to Society
Environmental Actions in the Society
Konica Minolta focuses on reducing its environmental impact and protecting the environment. It undertakes these endeavors by supporting charities with its business activities and capabilities.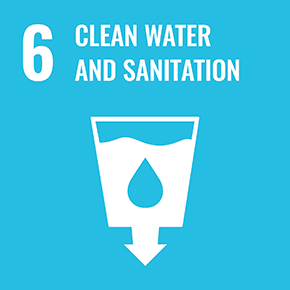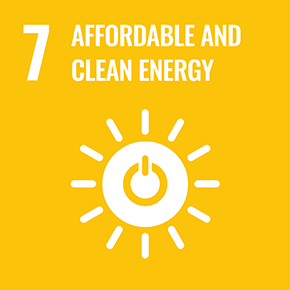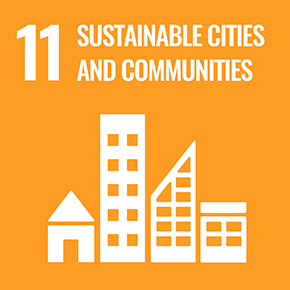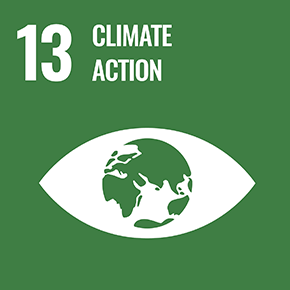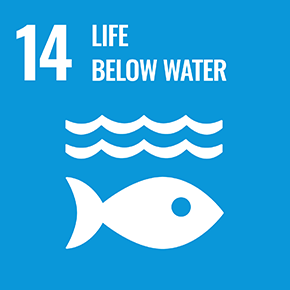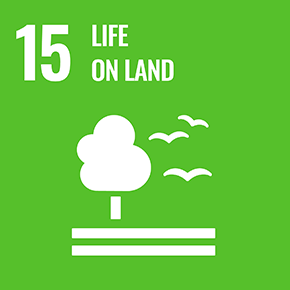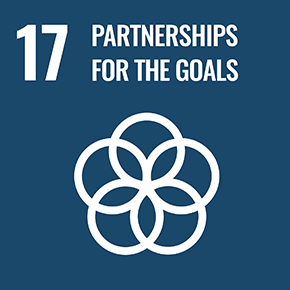 Konica Minolta's Environmental Strategy and Social Contribution
Japan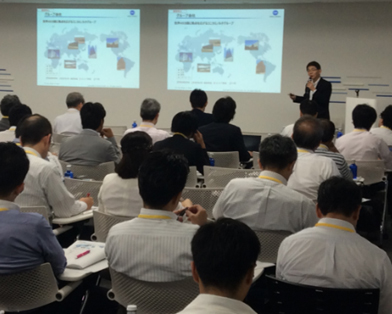 Open environmental conference organized by Konica Minolta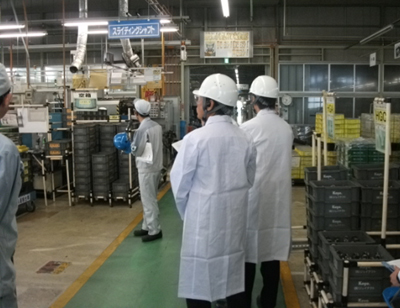 Energy saving diagnosis at customer's factory
Protecting the global environment is a challenge facing all humankind. Konica Minolta promotes environmental conservation by making charitable donations and encouraging the volunteer activities of its employees. Konica Minolta also shares its environmental management expertise with stakeholders, including customers and business partners. The company aims to expand the environmental efforts of its stakeholders in order to accelerate their efforts to reduce environmental impact.
Konica Minolta shares its environmental management expertise via seminars and lectures, not only for companies but also for local governments and academia. The company holds environmental seminars for companies and organizations across various industries and fields. Since fiscal 2014, a total of 2,555 companies and organizations, or 5,214 people, have participated.
To help clients and other companies reduce their environmental impact, Konica Minolta engages in Sustainable Marketing activities. This involves sharing them with Konica Minolta's know-how and tools that are useful for improving environmental management. These activities have helped strengthen the relationship with these companies and create business opportunities, which has then led to product and service transactions. In addition, Konica Minolta engages in Carbon Neutral Partner activities to help business partners reduce their environmental impact and costs.
Going beyond addressing its own environmental impact, Konica Minolta is working to reduce the impact of society as a whole. It does this by assisting various stakeholders, such as customers, business partners, and local communities, to reduce their own environmental footprint.
Supporting a Marathon to Fund Tree-Planting in Ethiopia
France

Held in Rennes, the regional capital of Brittany in France, the Green Marathon (Marathon Vert) is a charity run that endorses and helps to sponsor projects that help with reforestation around the world. In its first eight years through 2019, the marathon contributed to the planting of over 840,000 trees in Ethiopia, India, Portugal, Germany, and France. Konica Minolta Business Solutions France has provided support for the marathon since fiscal 2011, and has been a title sponsor since fiscal 2013.
Supporting a Charity for Protecting the Japanese Red-Crowned Crane
Japan

Not long ago, the number of red-crowned cranes* indigenous to Japan plummeted due to the deterioration of their native habitat. The bird was, for a time, on the verge of extinction. However, thanks to the establishment of the Tsurui Ito Red-Crowned Crane Sanctuary in 1987 by the Wild Bird Society of Japan, and to the protection activities undertaken by local residents and concerned organizations, the number of cranes has increased to more than 1,900. Konica Minolta has been a supporter of the crane-protection activities since the establishment of the sanctuary. As part of this effort, Konica Minolta co-sponsors the Konica Minolta Japanese Red-Crowned Crane Charity.
*

The red-crowned crane is a large bird with a white body and a patch of red on the crown of its head. Its habitat extends from eastern Eurasia to Hokkaido in Japan.
Supporting Environmental Conservation Activities in Australia

Over the years, Konica Minolta Business Solutions Australia Pty. Ltd. has raised funds and sent employee volunteers to support organizations which work to protect the environment. Most recently, for Landcare Week in fiscal 2017, 25 employees took part in weed removal and native tree planting in a bushland area.
Supporting Forest Conservation Activities
Japan

Konica Minolta is a participant and a partner in a variety of forest protection initiatives. One of these is the Takao Forest Society. Focusing on the natural vegetation in the national forest located in Uratakao, in the western part of the Tokyo Metropolis, the Society aims, by thinning the trees, planting more, clearing undergrowth, and so on, to re-create a lush forest where coniferous trees mingle with broad-leaved varieties. Konica Minolta is a corporate member of the Society, and its employees take part in the Society's activities, working up a sweat for the cause of fostering better forests. In addition, the printing of their quarterly newsletter is provided by Konica Minolta, using own digital printing system.
Konica Minolta also sends out employee volunteers to take part in environmental conservation activities, conducts community cleanups around its sites, and provides support to organizations at sites around the world.