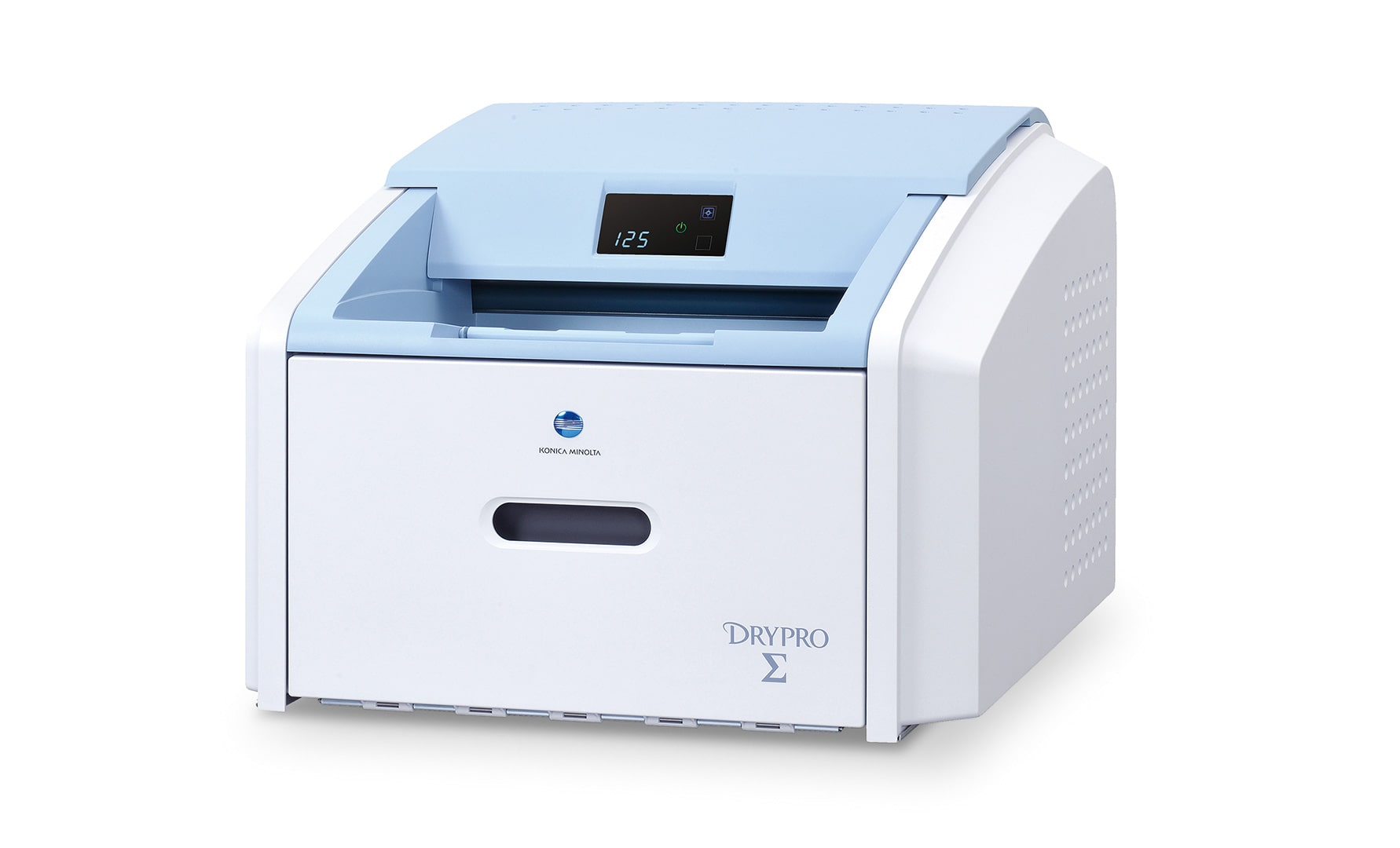 DRYPRO SIGMA
Standard desktop model with one standard tray. As a silver-halid type dry laser imager suitable for use at lower volume facilities, it incorporates all necessary functions into its compact body.
Silver-halide type dry laser imager
1 Supply tray for 4 sizes film
first printing time 120 seconds, 45 sheets/h
Space saving design, small footprint 0.39m2
Standard desktop model with one standard tray
Standard desktop silver salt photographic dry laser imager equipped with a standard one-channel film supply tray.
There is a lineup of four film sizes (14"×17", 11"×14", 10"×12", and 8"×10").
The printing speed is 45 sheets per hour for the 14"×17" size. As a standard machine, it can be used at lower volume facilities.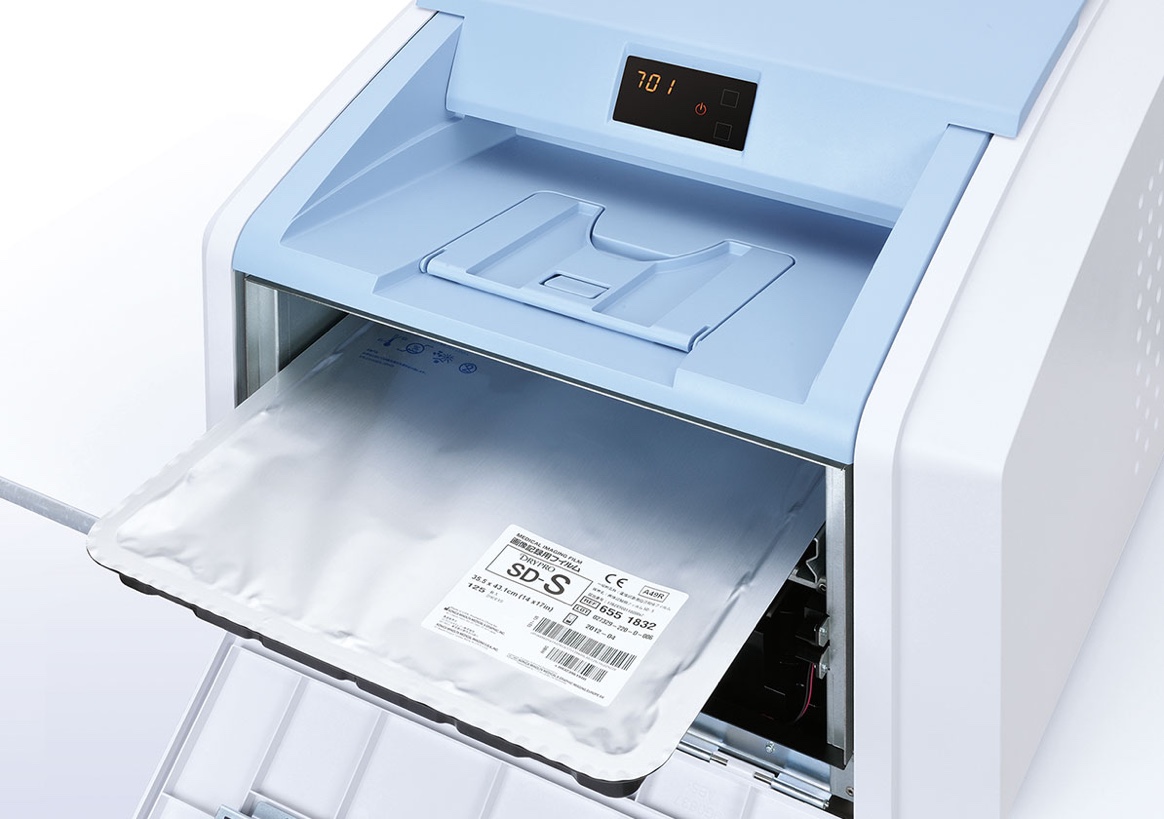 All-around DICOM printer
As a DICOM printer, though small, it can be connected to a variety of equipment without any separate hardware and used as an all-round printer capable of meeting various printing needs in a hospital.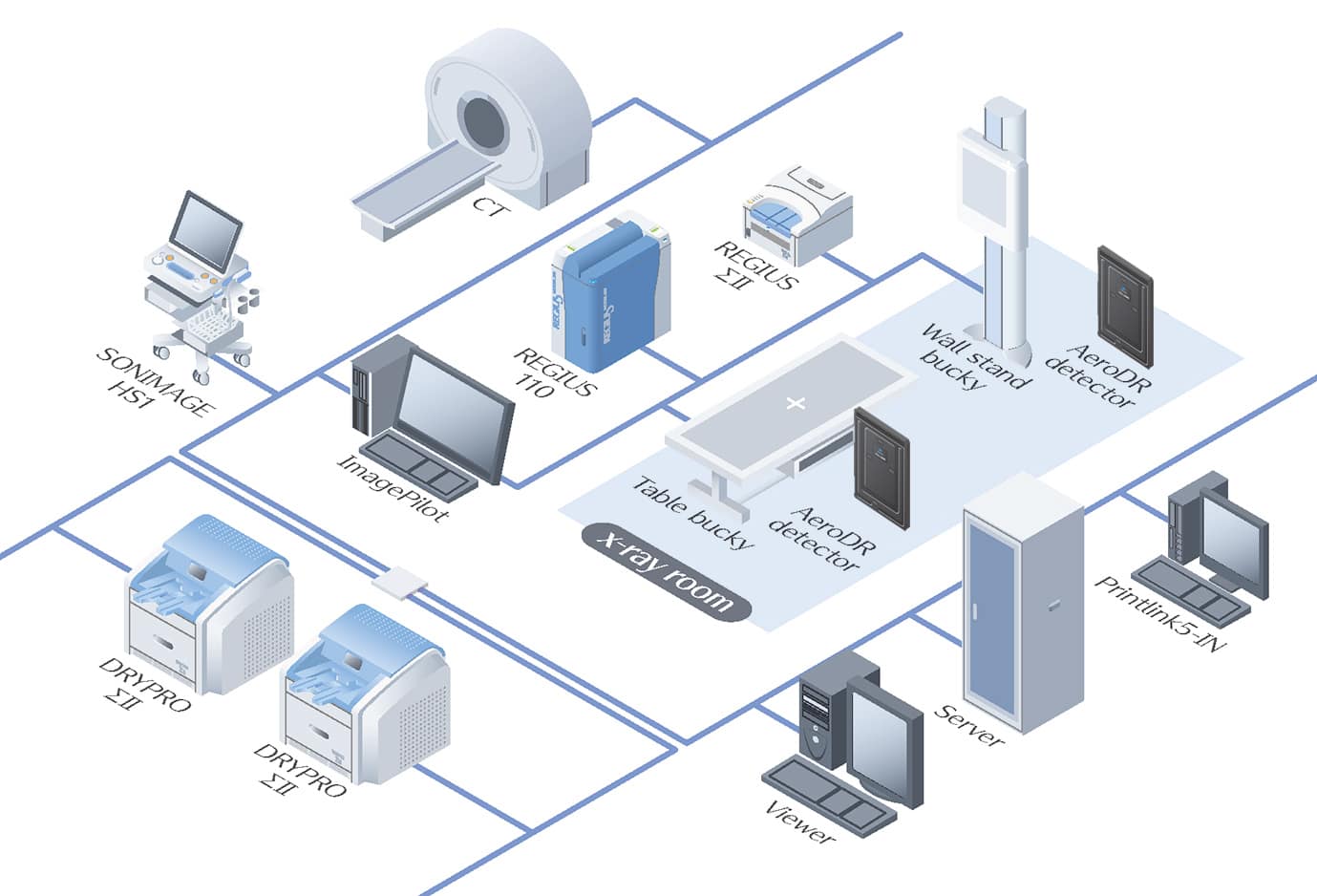 Space saving design, User friendly design
The footprint of the main unit is 0.39 m2 and its height has been reduced to 463 mm, realizing a space saving design. This enables a smart layout even with limited installation space in a hospital.
The user-friendly design has been achieved by adopting cartridge film that can be easily replaced, a control display that makes the status easily understood, and so on.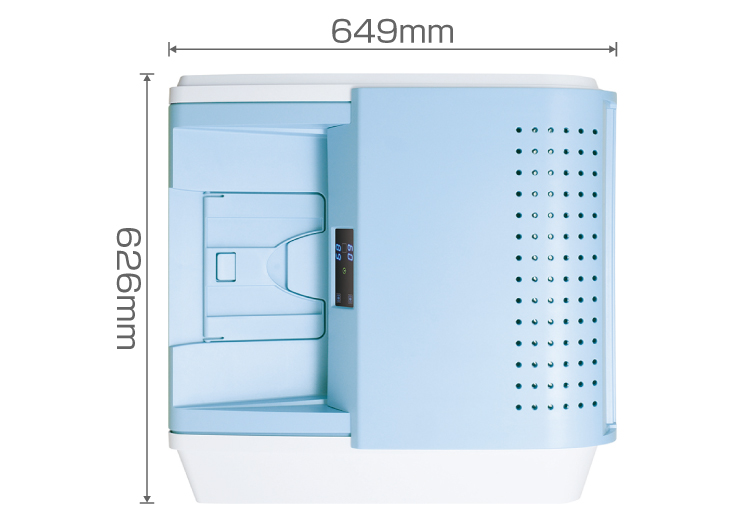 Brochure Download
DRYPRO SIGMA
*This site is intended for healthcare workers.