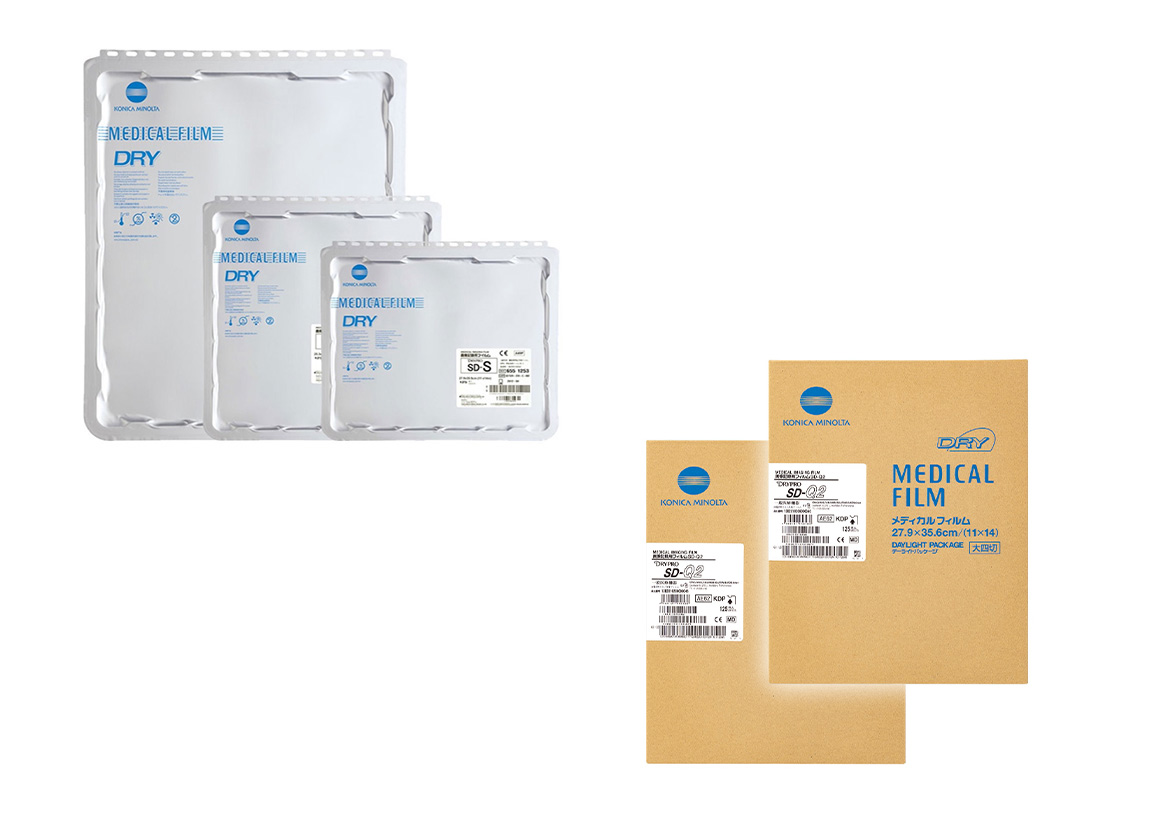 DRYPRO FILM
Medical image recording film exclusively used for our dry laser imager products, which supports film under bright light. There is a rich lineup including various sizes and mammography film.
Designed for linear gradations from low-through high-density areas, SD-Q2/SD-S delivers excellent diagnostic clarity in the processed image.
Daylight packaging makes the film easy to handle.
SD-Q2
SD-Q2 is specially designed for the Laser Imager DRYPRO MODEL873 and DRYPRO MODEL832.
SD-S
SD-S is specially designed for the Laser Imager DRYPRO SIGMAⅡ and DRYPRO SIGMA
Storage and handling for SD-Q2 and SD-S DRY FILM
Dry image recording film SD-Q2 and SD-S does not require a WET process. When storing and handling film, be sure to observe the following.
Storing and Handling unused film
After confirming that film is packied, store unused film, like ordinary film, in a cool, dark place (recommended temperature: SD-Q2 10-25 °C  (50-77°F) / SD-S 10-24°C  (50-75°F) where it will not affected by radiation.
If film is stored in a place whre the temperature is more than 30°C  (86°F) for a long periods of time, the quality and expiry of the film may change.
Storing and Handling processed film (image)
As heat-processed-type film is susceptible to high temperature or strong light even after it's processed, it should be sored in a cool, dark place (a room protected from strong light).
If the film is stored at a temperature of 40°C  (104°F) or higher, this may cause density changes or discoloration even after short periods of storange. Avoid leaving the film in a car during the day or exposing it to direct sunlight.
Brochure Download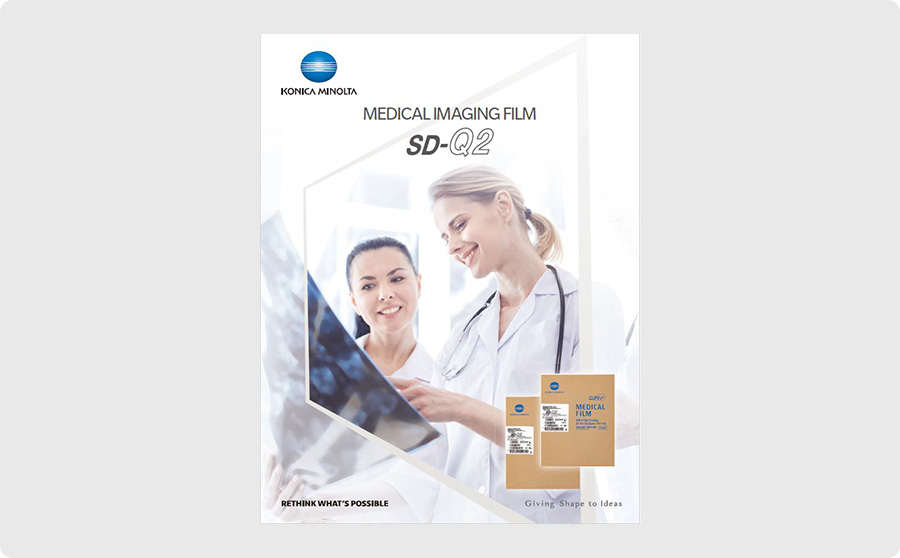 SD-Q2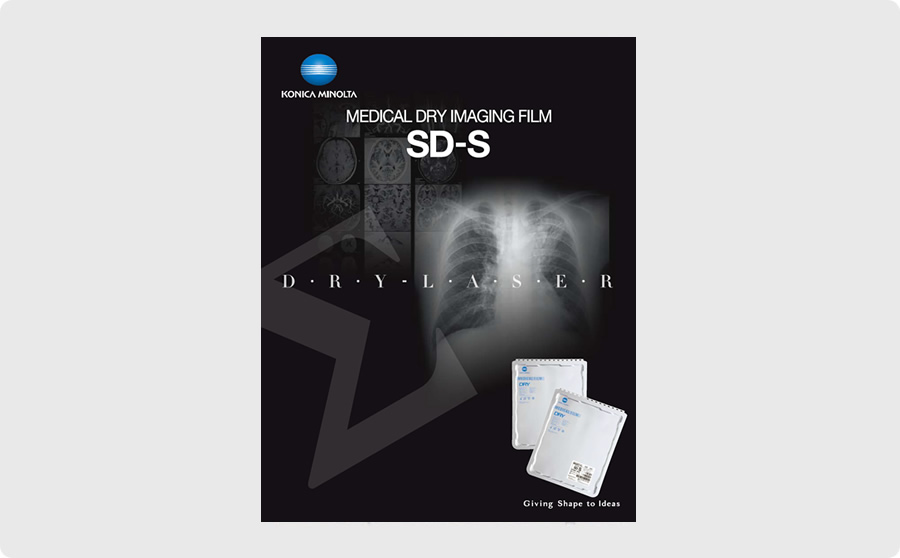 SD-S
*This site is intended for healthcare workers.