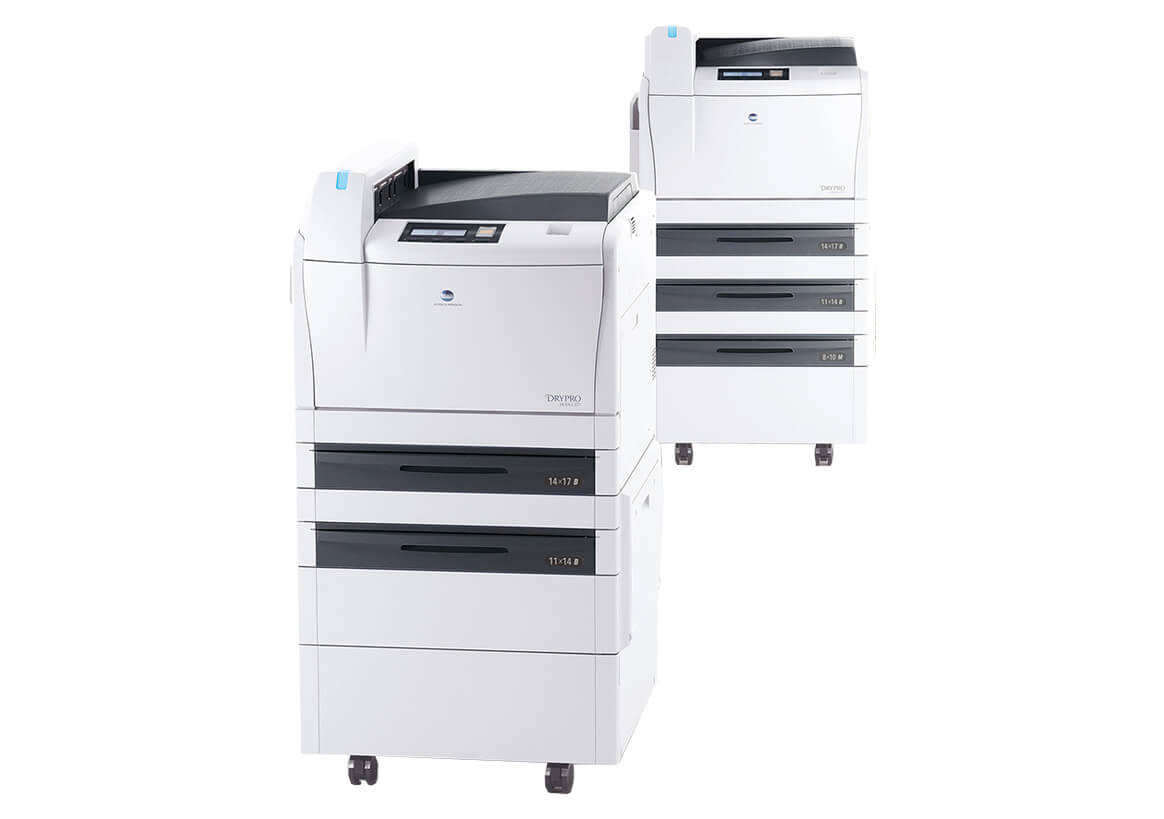 DRYPRO MODEL 873
Compact, high-performance flagship model.
With various functions including high volume processing, up to three trays.this machine serves well in various fields.
Silver-halide type dry laser imager
First Printing time 50 sec and Processing capacity 180 sheets/hour
Up to 3 Supply Trays (Option)
Compact design, small footprint 0.35m2
Realizes fast, high volume processing
By redesigning the developing process, time to first print has been reduced significantly, realizing 50-second processing. Also, about 180 sheets (mixed sizes) can be processed per hour, allowing you to address all the printing needs in a hospital.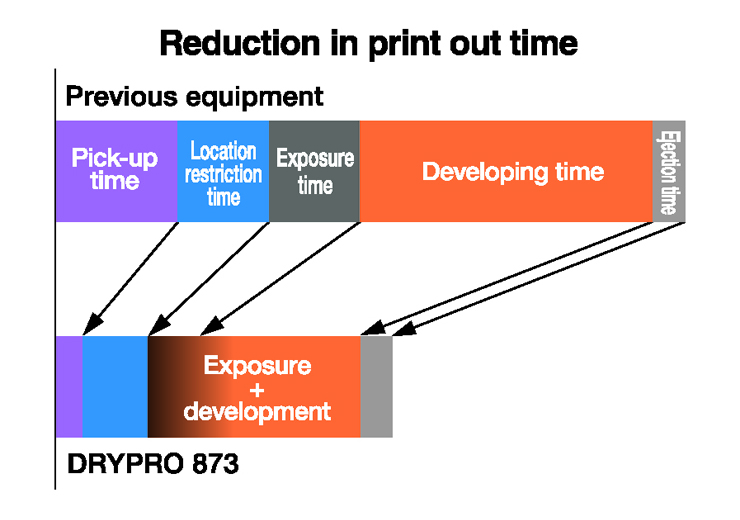 Compact three-tray model
Up to three film supply trays can be mounted on the compact body with a footprint of 0.35 m2 (optional).
There are five film sizes (14"×17", 14"×14", 11"×14", 10"×12", and 8"×10") available for your needs.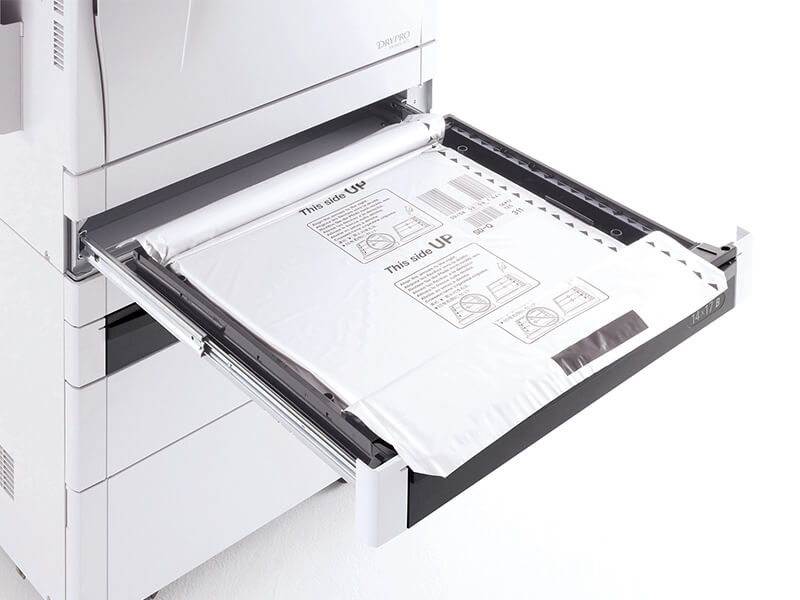 Brochure Download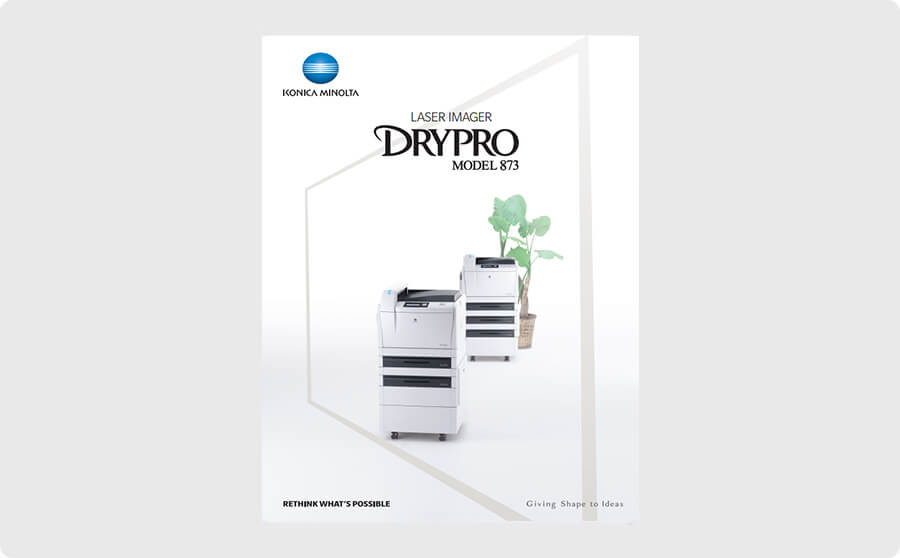 DRYPRO MODEL873
*This site is intended for healthcare workers.