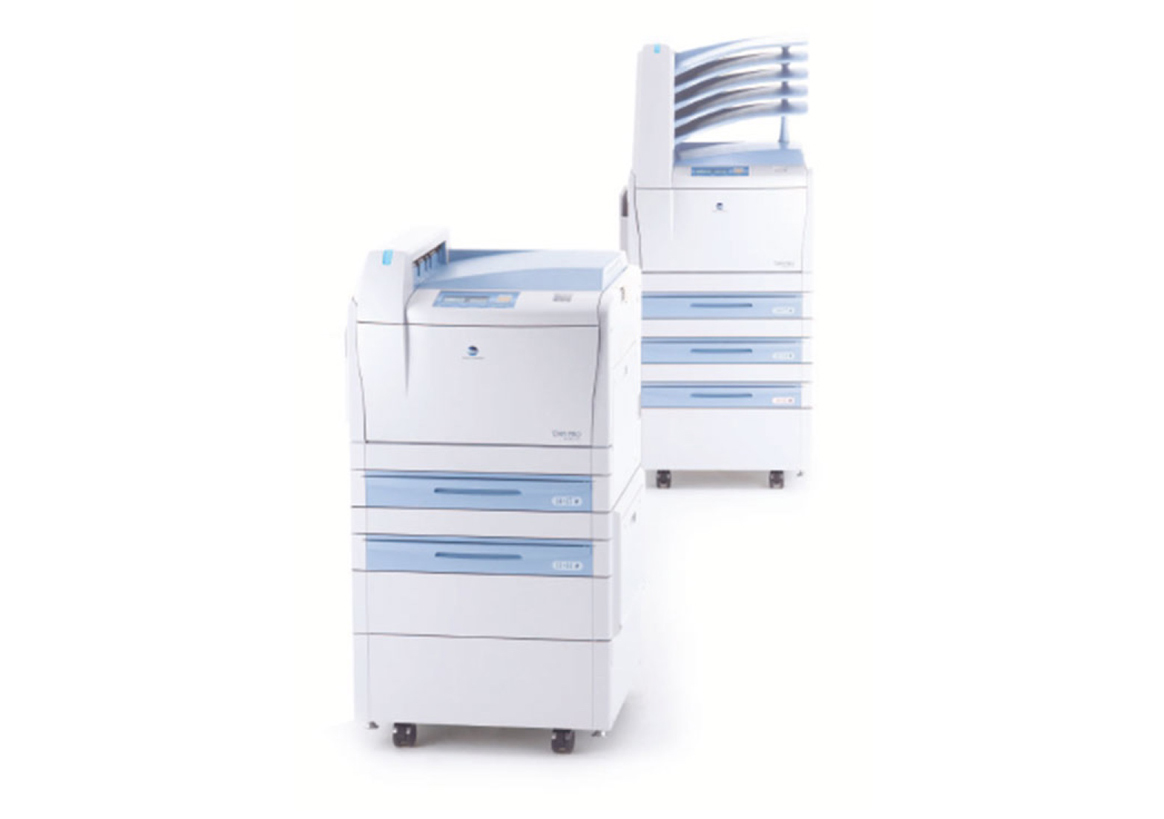 DRYPRO MODEL 873
Compact, high-performance flagship model.
With various functions including high volume processing, up to three trays, and high-definition mammography printout, this machine serves well in various fields.
Silver-halide type dry laser imager
First Printing time 50 sec and Processing capacity 180 sheets/hour
Up to 3 Supply Trays (Option)
Compact design, small footprint 0.35m2
Supports mammography images (43.75 μm pixel pitch)
Realizes fast, high volume processing
By redesigning the developing process, time to first print has been reduced significantly, realizing 50-second processing. Also, about 180 sheets (mixed sizes) can be processed per hour, allowing you to address all the printing needs in a hospital.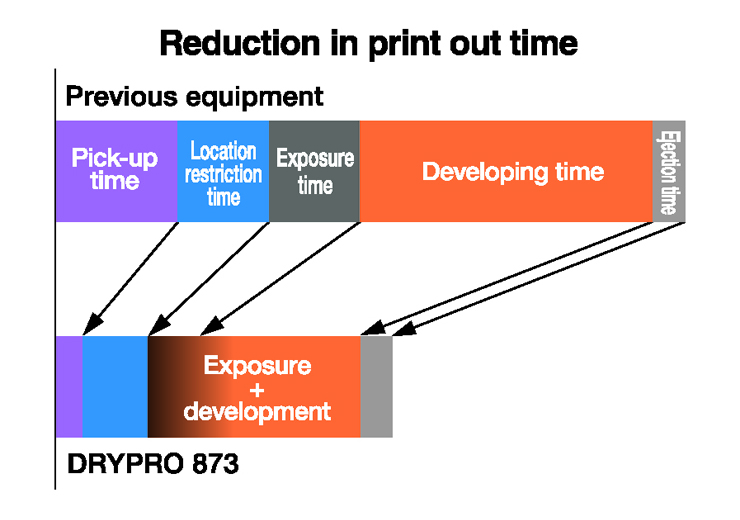 Compact three-tray model
Up to three film supply trays can be mounted on the compact body with a footprint of 0.35 m2 (optional).
There are five film sizes (14"×17", 14"×14", 11"×14", 10"×12", and 8"×10") available for your needs. A sorter (optional) that can control up to 6 bins is also available, which is useful for sorting films by modality after printing and for meeting various specific printing needs in a hospital.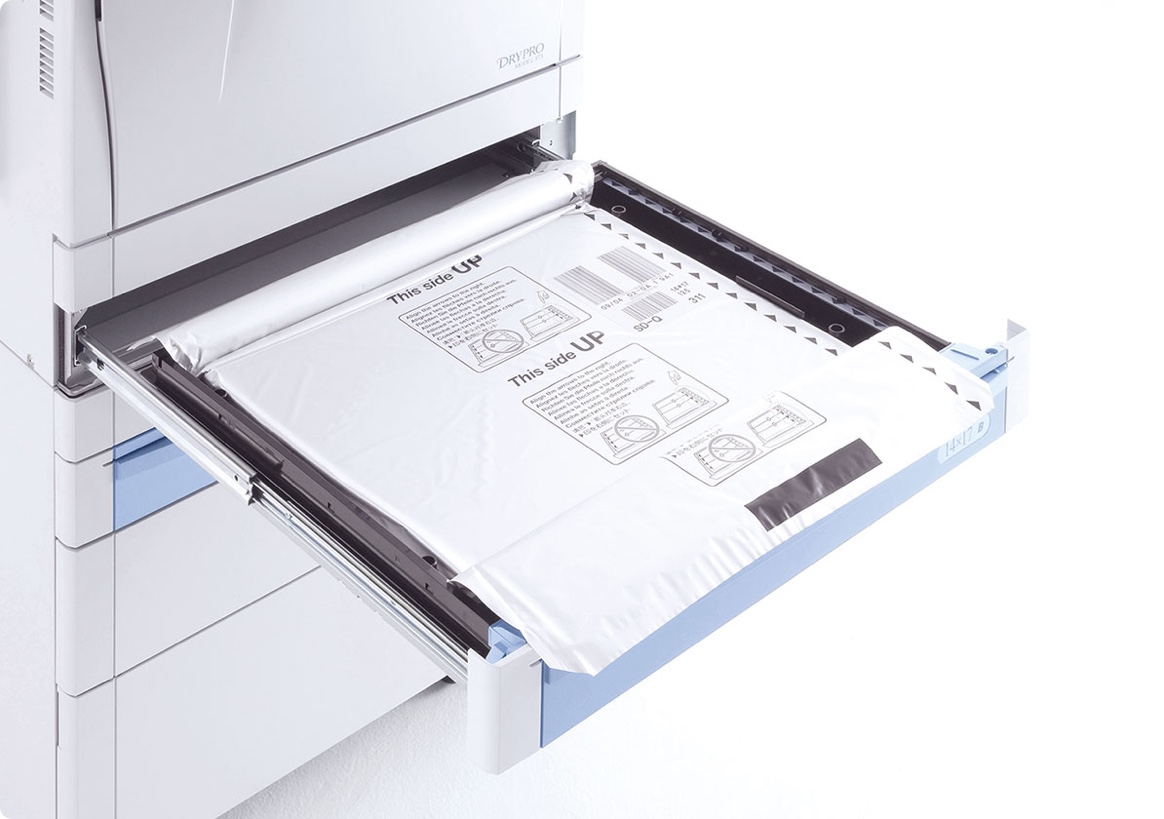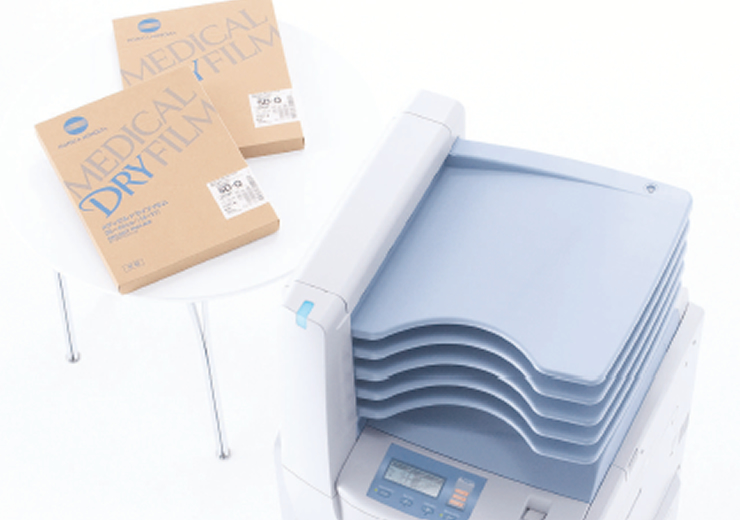 Supports a printed pixel size of 43.75 μm and high-definition mammography image output
As for printed pixel sizes, 78.6 μm is supported for standard images and 43.75 μm for mammography. Mammography images that require the visualization of minute lesions are provided with.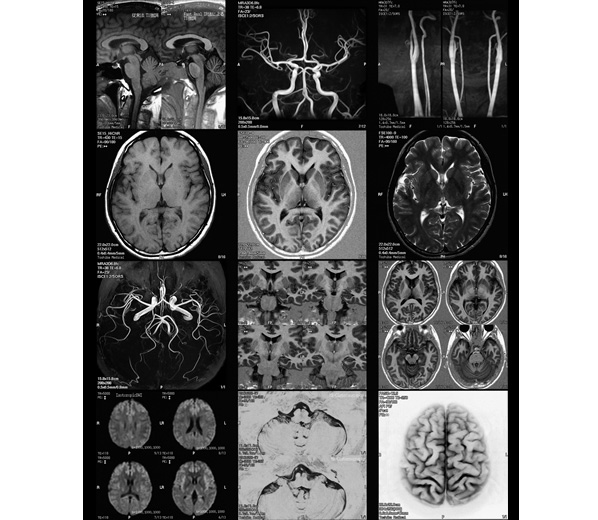 Brochure Download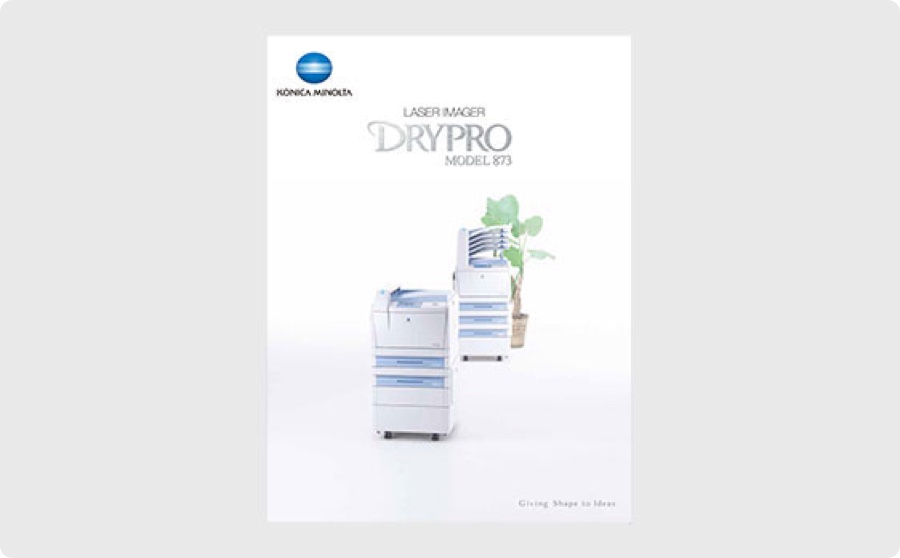 DRYPRO MODEL873
*This site is intended for healthcare workers.