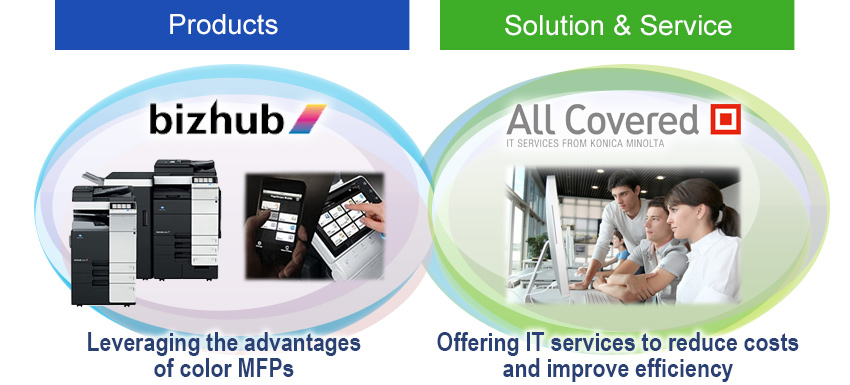 In recent years, changes in corporate office environments have often outpaced IT support. Companies routinely adopt new IT systems but inefficiencies soon emerge, creating drag or even hindering operations. Medium-sized companies often feel most pressured. With resources stretched thin, their IT departments are challenged to respond swiftly to worksite queries, and at the same time are expected to take proactive steps to improve efficiency, especially in companies spread over multiple locations.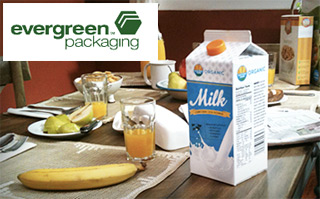 Evergreen Packaging prides itself on delivering packaging that is Fresh by Design™. Chances are you've enjoyed fresh juice or milk out of the customized cartons and packaging they design. Headquartered in Memphis, Tennessee, this global leader in fiber-based packaging solutions depends on more than 4,500 employees to deliver solutions ranging from paperboard and barrier technologies to converting, filling equipment, and technical service expertise. In addition to the corporate headquarters, Evergreen Packaging's operations span two paper mills, seven domestic and seven international converting plants (including three joint ventures), and a global filling equipment design and manufacturing business.

"To provide our customers with the services that they expect, Evergreen Packaging depends on reliable IT technology and support. With numerous IT initiatives underway, however, we really needed to supplement our internal IT department by outsourcing with a professional company to provide end-user help desk services. Previously, it had been a challenge to keep the company's in-house help desk fully staffed and delivering to the target service levels. We had worked with off-shore firms in the past, but our clear preference was to have the help desk located in the U.S."
Evergreen Packaging hired Konica Minolta's All Covered IT Services division to provide help desk services. Evergreen Packaging employees now get their first-line IT support through a dedicated Konica Minolta team that helps them with PC issues, connectivity to business applications, and system access controls. As part of the on-boarding project, Konica Minolta's team built comprehensive documentation on how to respond to each conceivable application and issue. The team now provides services according to a documented set of scripts, addressing the range of standard issues that Evergreen Packaging users encounter. Delivering consistently high first-call resolution has led to higher employee satisfaction and productivity. And one Konica Minolta success has led to another.
"Because these initiatives went extremely well, we expanded this relationship by outsourcing printing services to Konica Minolta. Evergreen Packaging considered multiple companies for the job, but Konica Minolta's Site Assessment Survey pinpointed issues to be addressed with extreme precision. Konica Minolta's proposal stood out as the best for Evergreen Packaging."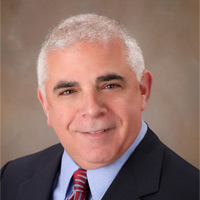 Mr. Larry Shutzberg, VP & CIO,
Evergreen Packaging

The deployment of more than 160 Konica Minolta MFPs to replace over 600 local print and fax devices generated significant savings for the company. In addition, employees now enjoy the latest in MFP technology. Konica Minolta's Optimized Print Services program is used to manage the entire fleet of MFPs. Overall, the relationship with Konica Minolta has rewarded Evergreen Packaging with expansive benefits for their IT and printing needs.
Based on the success of Konica Minolta's All Covered IT Services, Evergreen Packaging convinced its sister companies across North America (owned by the Rank Group) to replace their internal help desk services so they too could leverage similar benefits. As a result, All Covered now provides help desk services to all six North-America-based Rank Group companies. The relationship has been a successful one and, thanks to internal referrals from Evergreen Packaging, Konica Minolta is providing services to other companies in the holding group.

"Konica Minolta and All Covered are in the midst of a dramatic transformation. Since the acquisition of All Covered at the end of 2010 the division has grown to over 750 employees serving 30 markets across the United States. The synergies between the vertical market coverage, enterprise and global account teams and market coverage model of Konica Minolta have allowed the All Covered business to scale up from it's traditional SMB space to be able to provide unique, integrated hardware, software and service solutions to enterprise accounts such as Evergreen Packaging."
"Moving forward, we are delivering results through a combination of organic growth, acquisition and the expansion of service offerings such as the All Covered Cloud, enhancing our ability to provide services to a wider range of vertical market and enterprise customers. We can see the effects already in the fact that over 60% of Konica Minolta's hardware sales in North America include a combination of services, solutions and hardware."
"We are proud of what we have accomplished to date, but we are really excited about the future. We have barely begun to leverage the potential of selling IT Services through the Konica Minolta Sales Channels despite having record growth in IT service sales initiated by those channels. We are expanding our vertical market deliverables and coverage. We are collaborating with the Enterprise Content Management team to harmonize product and service offerings. And we will grow our unique offerings such as regulatory compliance support, for community and mid-size banks. But the biggest factor in our success is our intent to understand the customer's point of view and act on it. Our agility as a company, the ability to execute and the innovative, passionate members of our team will ensure our future success."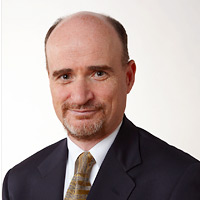 Mr. Nick Pegley, VP of Marketing,
Konica Minolta All Covered Division