To succeed on the global stage, corporations increasingly seek to optimize asset management, ensure transparency, reduce costs and standardize operations. To meet these needs, Konica Minolta offers global Optimized Print Services (OPS), providing uniform services worldwide. In addition to lowering costs, OPS implementation provides a robust IT governance tool for globally dispersed organizations.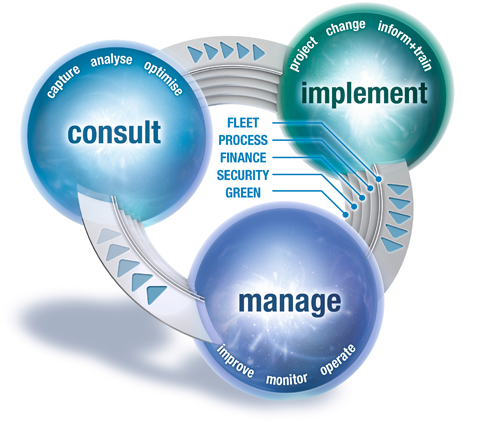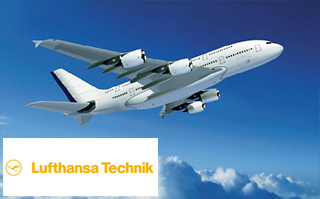 Lufthansa Technik (LHT) is a leading independent provider of maintenance, repair, overhaul and modification services for civil aviation. Customers include major airlines from around the world, so there's a good chance you've flown on an aircraft serviced by Lufthansa Technik. With customized maintenance programs and state-of-the-art repair methods, LHT ensures the uninterrupted reliability and availability of its customers'fleets. The 9,000 employees in Hamburg and Frankfurt am Main, Germany, serve about 750 customers worldwide.

"We are pleased to announce that this giant project came to success thanks to our close cooperation with Konica Minolta." The project was designed to modernize Lufthansa Technik's entire print output management infrastructure. The scope was expansive. "We wanted to bring transparency and homogeneity to LHT's print environment while integrating and simplifying ordering processes."
"The comprehensive project embraced the office environment of about 9,000 employees," including about 7,000 workplaces at the two locations in Hamburg and Frankfurt am Main. "We sought to standardize workflows, make administration easier and reduce costs." The results proved in line with LHT's high expectations. "From a financial perspective, the reduction in the number of printing systems has led to significant cost savings. Furthermore, together with Konica Minolta we guarantee safe and undisturbed operation of the entire output infrastructure."

The result of Konica Minolta's input was a standardized infrastructure with less hardware, easier administration through fleet-monitoring and faster service reaction times as well as lower costs.
Before choosing OPS, LHT had 35 different models of output devices from five manufacturers. Today, it uses only four systems from two manufacturers, including the Konica Minolta bizhub C360 and bizhub C552 with identical panels for high usability. LHT employees now also enjoy standardized printer drivers with graphical user interfaces.
The benefits of the new fleet management include a managed infrastructure for service calls, continuous print meter readings for tracking the total number of printouts and delivery of consumables. Logistics services for moving and delivering additional hardware and its installation and configuration were added. On-site Konica Minolta technicians now solve any service and support issues and handle ongoing monitoring, servicing and maintenance of all of the machinery using customized lifecycle management.

"The LHT project successfully being conducted in both companies'partnership approach perfectly stands for our Global Major Account approach nowadays. Following Konica Minolta's our global OPS Concept our first aim has been to recognize and understand LHT's requirements.
We then carefully but straight out considered our possible solution approach taking into consideration to ensure it would be optimized for the different environments employees use to print. We were aiming to very realistically and practically achieve customer intimacy and satisfaction to LHT's benefit, smoothening related processes with our view to global application.
We are proud to have established our Global Account Program, supporting our customers to rely not only on consistent and tailored solutions, but as well on consistent account and delivery management throughout the globe. We base this on globally aligned and established GMA processes as well as related technical and organizational infrastructure being managed in the sense of Konica Minoltas "Giving Shape to Ideas" approach, keeping in mind our core values, such as being open and honest as well as innovative in creation of pragmatic solutions. Supporting customers such as LHT will find all our passion as we can realize to create values for business innovation worldwide!"
Being organized in global engagement teams our GMA approach follows always the "Think global, act local" approach, focusing to create on local level the global approach - together with the customer - while focusing on global consistency and again local delivery and support in long term partnership!"