Industrial Business

Sales in the Industrial Business fell 21% compared with the previous fiscal year, and operating income likewise dropped 36%.
In the display materials field, sales volumes of TAC films for LCD polarizers and VA-TAC films for increasing the viewing angle both decreased compared with the previous fiscal year due to deterioration in the market for notebook PCs, adjustments to inventories of components, and diversification in components. As a result, the overall sales volume of TAC films fell 14% year on year.
In the optical products field, while sales of camera lenses were weak, reflecting demand stagnation, sales of pickup lenses for Blu-ray Discs* used in home video game consoles and lenses for large projectors were strong.
In the sensing field, the acquisition of Instrument Systems GmbH (headquartered in Germany) contributed greatly to increased sales and profit. We used our competitive strength in the light-source color measurement domain to expand sales to the company's major customers and succeeded in promoting cross-selling of conventional measuring instruments to existing customers.
In this business, we are moving away from a business model with an unbalanced emphasis on supplying parts for such products as digital consumer electronics, which is vulnerable to fluctuations in demand, and shifting instead toward business related to industrial and professional use. In the year under review, we undertook restructuring measures, including withdrawing from the business of glass substrates for HDDs and scaling down our business in lenses for mobile phones.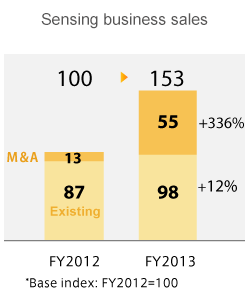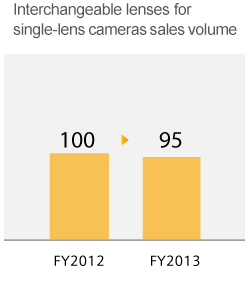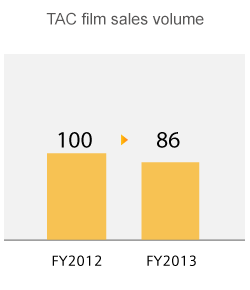 *

Blu-ray Disc™ is a trademark of Blu-ray Disc Association.

1.

TAC Film: General term for protective film for polarizers, composed primarily of cellulose acetate