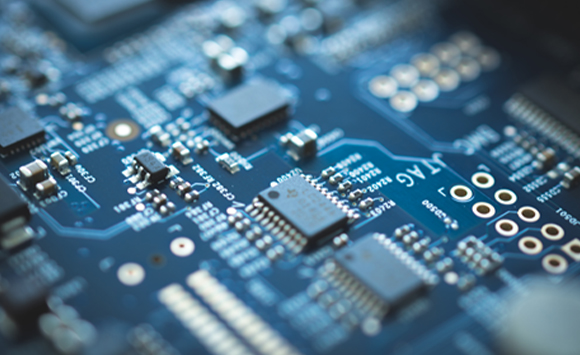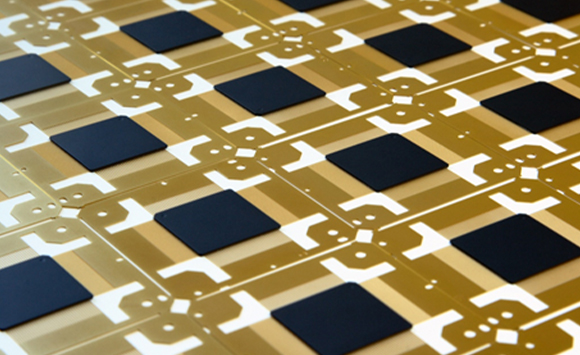 Trends in this Field
As digitalization advances across all fields, the demand for print circuit boards used in electronic devices has diversified. Flexible circuit boards, thick copper circuit boards, and other types of print circuit boards require flexible production processes that can accommodate customization and small-lot production to meet the changing demand. There is also an increasing awareness of SDGs and circular economy, and environmental considerations are becoming a major focus in the production process of all industries.
Benefits of Inkjet Printing
In the solder resist coating process of print circuit board production, digital inkjet printing can eliminate the need for conventional methods such as masking and development by using pattern printing. This can result in a shortened production process, increased material efficiency, and reduced VOC emissions.
Digital inkjet printing has already been widely used for legend and marking on print circuit boards. Compared to conventional screen printing methods, it allows for easy design changes and efficient material use by eliminating the need for printing plates.
In the case of flexible circuit boards, the pattern printing function of digital inkjet printing makes it easy to handle a wide range of opening patterns compared to traditional film-based methods.
Advantages of Konica Minolta's Inkjet Printheads
Konica Minolta's print heads have a built-in heating function and can accommodate various types of functional ink and viscosities. The print head is designed to be thin, enabling compact device design.
Konica Minolta can also propose control waveforms tailored to the characteristics of the ink used.
By combining Konica Minolta's GEL UV ink technology with the KM1024ixxx print head, it is possible to achieve sharp resist coating with clean edges.