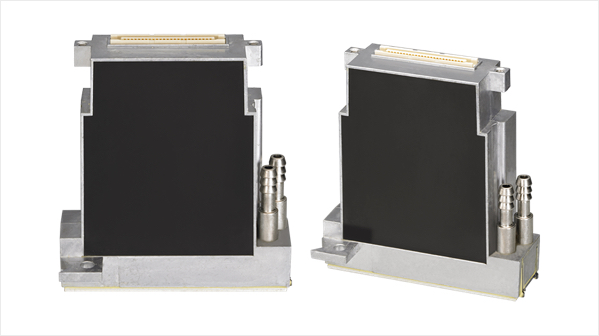 The compact, high resolution printheads feature 512 Nozzles spaced at 360 Nozzles per inch.
- Outdoor Signage
Outdoor signage is one of the most promising markets for Inkjet Print Head printing.
Thanks to their ability to print on various substrates with high productivity, large format inkjet printers have been continuously replacing analogue screen processes.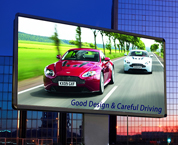 - Indoor Graphics
Large-format inkjet printers are also widely utilized for reproduction of high quality indoor graphics used in restaurants and shopping malls.
Super-fine ink droplets enable reproduction of photo-grade images on a variety of substrates.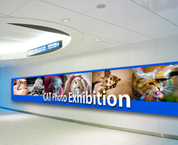 - Label Printing
There is an ever-growing demand for high-speed, commercial label printing of variable data such as barcodes and individual addresses.
Inkjet technology is the best suited approach to provide solutions to the label industry.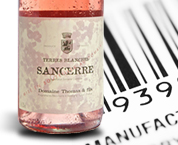 - Material Deposition
Not limited to printing applications, application of inkjet technology is expanding to other fields such as LCD color filter manufacturing and circuit patterning.
Konica Minolta IJ provides solutions for the electronic device manufacturing industry with its renowned precise dot-placement technology.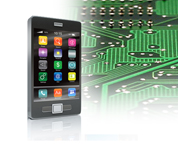 - Textile Printing
Introduction of inkjet has dramatically simplified the workflow of analogue textile printing by eliminating laborious plate making processes.
Digital inkjet textile printing, capable of reproducing rich colors and delicate tones with high productivity, has been attracting attention in this industry, too..